5 Trends in Computer Vision, 2021
Learn 5 trends in this rapidly growing market
Summary
The computer vision market includes technologies that use artificial intelligence (AI) to recognize and analyze visual content. In 2021, the market is coming of age as new platforms, use cases, and forms of hardware enablement drive growth. This Research Note explains what computer vision is and reviews five trends that are defining the market.
Research Note Details
Topic: Computer Vision
Issue: How will the computer vision market change in the near future?
Research Note Number: 2021-30
Length: 10 pages
File Size: 1.5 MB
File Type: Portable Document Format (PDF)
Language: English
Publisher: Aragon Research
Authors:
Adam Pease, Associate Analyst and Editor
Access Free Research In Our Guest Network
The Aragon Research Globe™ for Digital Work Hubs, 2021
The Aragon Research Technology Arc™ for Artificial Intelligence, 2020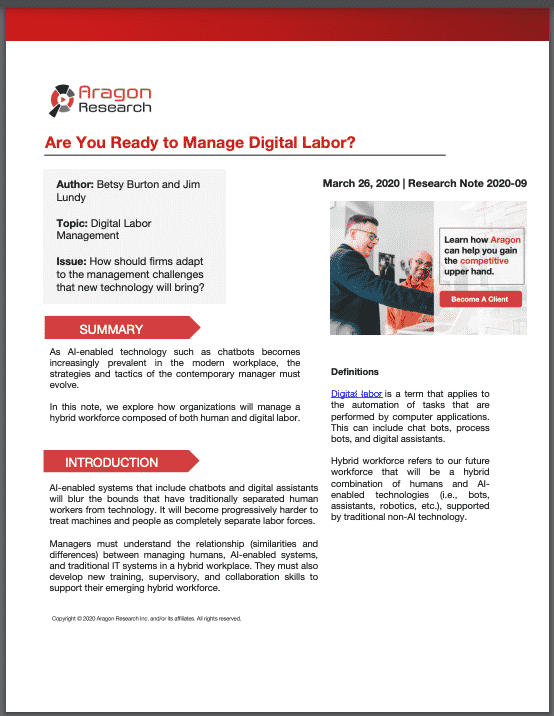 Are You Ready to Manage Digital Labor?