Powering the Hybrid Workforce with Automation and Intelligence
Summary
Digital work hubs have streamlined the work experience by reducing the number of applications needed to get work done. Newer, more integrated offerings are emerging to meet the needs of an increasingly hybrid workforce, and this is causing best-of-breed applications to fall by the wayside.
This Aragon Research Globe identifies and evaluates 17 providers in the digital work hub market.
Introduction
Enterprises are looking to eliminate productivity roadblocks and strategically manage collaboration around content. As the market has matured, digital work hubs are becoming more integrated and intelligent. Different types of work hubs that specialize in a variety of specific functions will help enterprises meet the unique needs of their workforce.
Research Note Details
Topic: Digital Work Hubs
Issue: How will new tools and platforms emerge to provide enterprises with a better work experience?
Research Note Number: 2022-45
Length: 31 pages
File Size: 2.3 MB
File Type: Portable Document Format (PDF)
Language: English
Publisher: Aragon Research
Author: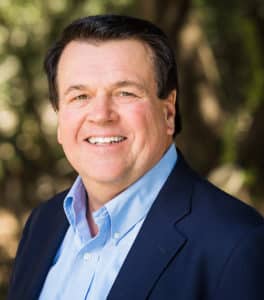 Jim Lundy, CEO & Lead Analyst
Access Free Research In Our Guest Network
The Aragon Research Globe™ for Digital Work Hubs, 2021
The Aragon Research Technology Arc™ for Artificial Intelligence, 2020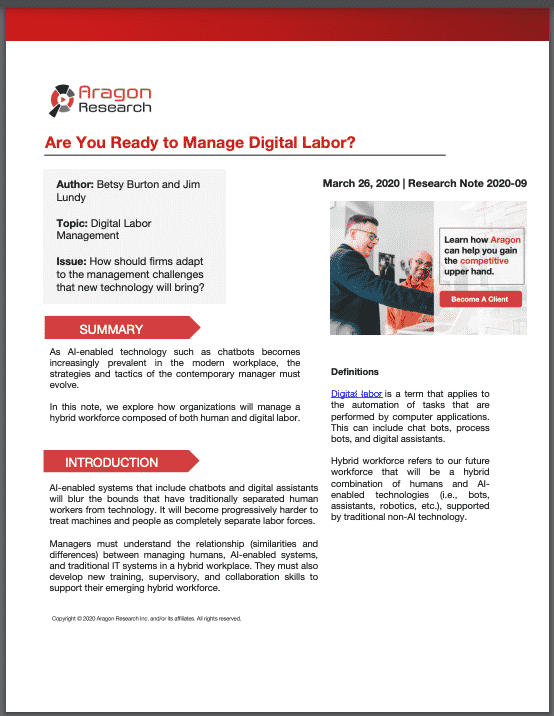 Are You Ready to Manage Digital Labor?