The Aragon Research Technology Arc™ for Cybersecurity, 2023
Summary
Aragon Research introduces its 2023 Technology Arc for Cybersecurity. This inaugural edition features 30 technology profiles that are divided among emerging, adopting, and mature arcs representing adoption maturity.
In this time of increasing cybersecurity attacks, the selection of cybersecurity solutions is critical for an organization's overall survival.
In this Technology Arc, we are focused on technologies that organizations should consider when planning, deploying, and evolving their cybersecurity solutions.
Introduction
Enterprise security software is constantly evolving to keep up with the ever-changing threat landscape. AI-powered cyberattacks are on the rise, and traditional signature-based security tools are no longer sufficient to protect against these sophisticated attacks being perpetrated by cybercriminals.
To better defend against these attacks, enterprise security software providers are increasingly incorporating AI and machine learning (ML) technologies within their offerings. These technologies can be used to identify and remediate threats far more effectively than traditional signature-based tools.
Research Note Details
Topic: Cybersecurity
Issue: What technologies should organizations consider to ensure their digital ecosystem remains secure?
Research Note Number: 2023-32
Length: 23 pages
File Size: 1.5 MB
File Type: Portable Document Format (PDF)
Language: English
Publisher: Aragon Research
Author: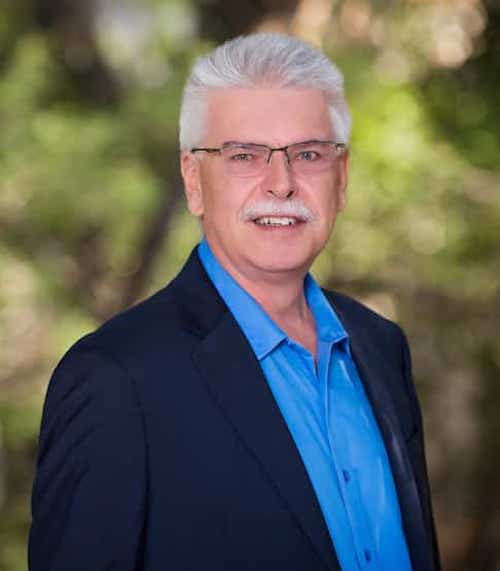 Craig Kennedy, Sr. Director of Research
Access Free Research In Our Guest Network
The Aragon Research Globe™ for Digital Work Hubs, 2021
The Aragon Research Technology Arc™ for Artificial Intelligence, 2020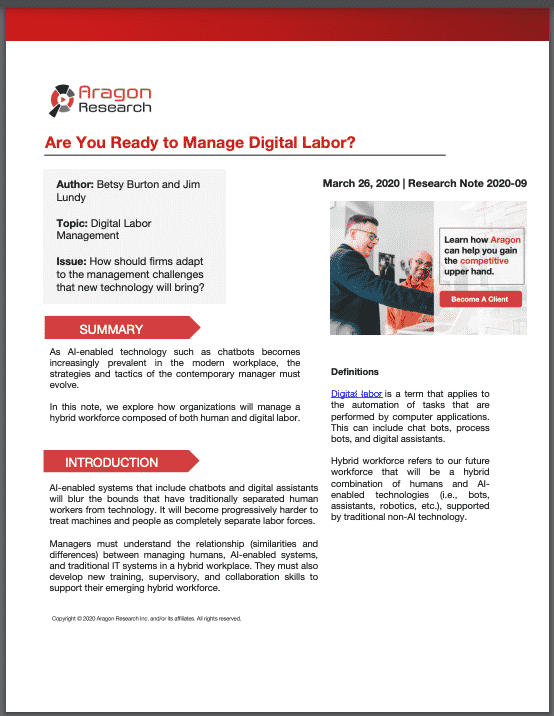 Are You Ready to Manage Digital Labor?