The Aragon Research Globe™ for Digital Transaction Management, 2023
The Automation of Document Transactions Continues
Summary
Aragon Research releases its seventh Aragon Research Globe™ for Digital Transaction Management (DTM), a market that continues to drive transformation with a focus on digitizing and automating paper transactions.
The Digital Transaction Management Globe examines 20 major providers who continue to assist enterprises with DTM use cases focused on customer and employee transactions.
Introduction
As enterprises continue to look for business focused transformation opportunities, digital transaction management remains as one of the highest payback options. Paperless transactions continue to deliver results, and now more providers are entering the market as e-signing is proving critical to conducting business.
The DTM market may not be growing as fast as it was pre-covid – but there are still large volumes of paper transactions that have not yet gone digital. At the same time, a few providers invested to increase automation and intelligence in their respective platforms. With all that said, there is still the need to migrate legacy paper content to digital. This remains a challenge to governments that need paper and the enterprises subject to regulations that require it. This 2023 Aragon Research Globe evaluates 20 major DTM providers who are making a difference.
Research Note Details
Topic: Digital Transaction Management (DTM)
Issue: Who are the DTM providers and how are they evolving?
Research Note Number: 2023-21
Length: 36 pages
File Size: 2.1 MB
File Type: Portable Document Format (PDF)
Language: English
Publisher: Aragon Research
Author: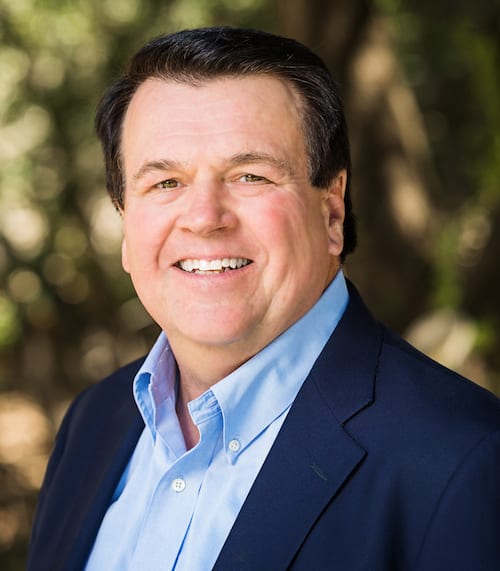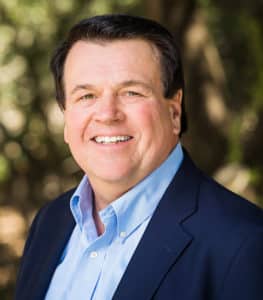 Jim Lundy, CEO and Lead Analyst
Access Free Research In Our Guest Network
The Aragon Research Globe™ for Digital Work Hubs, 2021
The Aragon Research Technology Arc™ for Artificial Intelligence, 2020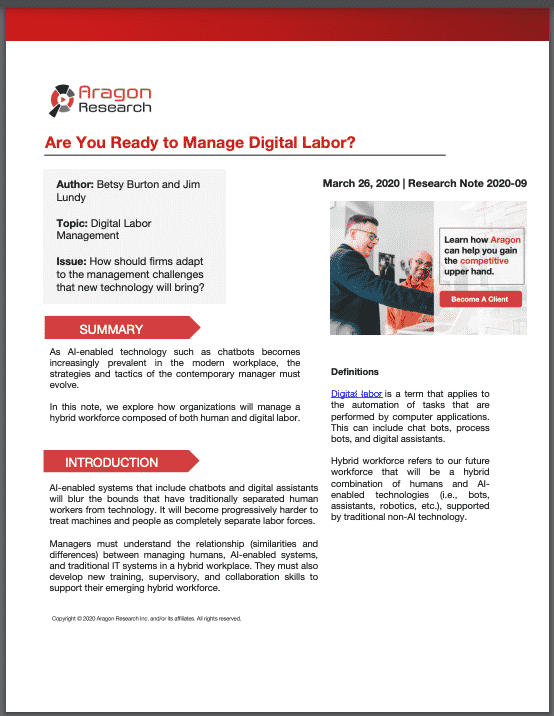 Are You Ready to Manage Digital Labor?