Creating an RFP for Sales Coaching and Learning
Learn how to write effective requests for proposals (RFPs) and requests for information (RFIs) for sales coaching and learning (SCL)
Summary
Sales coaching and learning (SCL) tools help enterprises address the challenge of how to bring new sales representatives onboard, and maintain a set of best practices that drive revenue by strategically guiding salespeople towards the best outcome. New offerings are incorporating technologies like microlearning and video to drive persistent skill development.
Training is a long, ongoing, and essential part of building a strong sales team. The demand for better ways to onboard and train sales teams has driven the interest in enterprise sales coaching and learning providers, which can help managers support their sales teams in learning how to track down leads, pursue deals, and drive growth.
In Research Note 2020-26, The Aragon Research Globe™ for Sales Coaching and Learning, 2020, we evaluated 15 providers who focus on enabling enterprise sales teams to coordinate their collaboration more effectively and utilize intelligent coaching and management tools to maximize the possibility of a sale.
Introduction
Aragon Research is publishing this guide to help buyers write effective requests for proposals (RFPs) and requests for information (RFIs) for sales coaching and learning (SCL). This book is divided into two parts. This section, Part I, is addressed to you, the buyer, who is setting out to write an RFP. It explains some of the ways you can use an RFP to make your procurement financially safe and technically satisfying.
Because RFPs are legally binding and financially consequential, but can also be technically intricate, repetitive and tedious to create, we have compiled the content of a typical RFP for sales coaching and learning software, which is contained in Part II. As an Aragon Research client, you are free to copy and paste this content into your own RFP template and then customize it to fit your specific situation. If you have never done an RFP before, work with your legal and financial staff to develop the rest of the necessary content.
In Part II, everything that is not in italics is intended to be part of your actual RFP, and is addressed to the vendors you send it to. The material in italics is for you, the buyer. Be sure to remove everything in italics before sending the RFP to bidders. Be advised that this content is applicable to a typical range of requirements. Your company is unique, and you must adapt this material to your specific needs and circumstances. Technical, financial and legal staff should be involved in this process.
Toolkit Note Details
Topic: Sales coaching and learning
Issue: What do the major sales coaching and learning providers offer and how do they compete?
Research Note Number: 2021-T10
Length: 38 pages
File Size: .5 MB
File Type: Portable Document Format (PDF)
Language: English
Publisher: Aragon Research
Authors: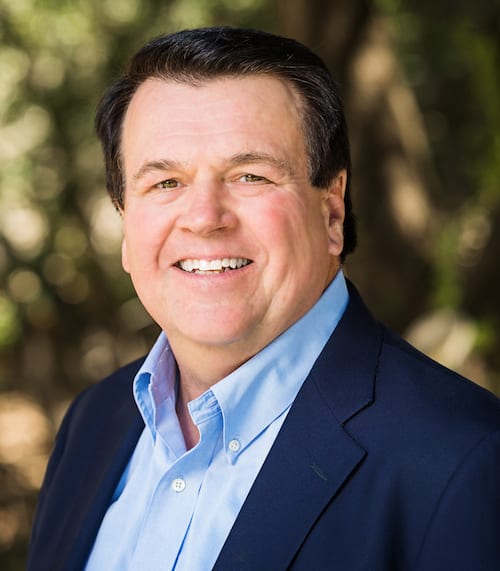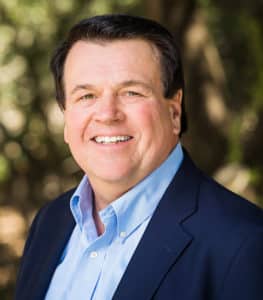 Jim Lundy, CEO and Lead Analyst
Access Free Research In Our Guest Network
The Aragon Research Globe™ for Digital Work Hubs, 2021
The Aragon Research Technology Arc™ for Artificial Intelligence, 2020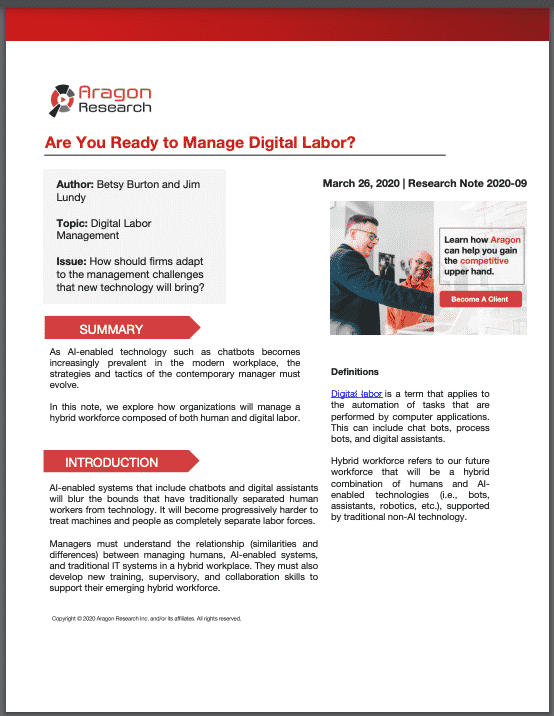 Are You Ready to Manage Digital Labor?