Cyber War and the Rise of the Secure UC&C Era: Why Your Communications Infrastructure Needs to Be Protected
Learn why you can't wait to deploy new security and privacy measures
Summary
As cyber-attacks continue to grow and threaten individuals and enterprises, the unified communications and collaboration market needs to evolve to become more hardened and tamper-proof. This Research Note discusses the rise of the secure UC&C era and the implications for the enterprise, including why they can't wait to deploy new security and privacy measures.
Introduction
The need for security in the enterprise has never been greater. We have been under siege from hackers for years, and it is only now that the level and impact of these attacks has become more apparent. The recent SolarWinds hack and the even more recent Colonial Pipeline ransomware attacks will put even more pressure on enterprises to make changes.
We have entered a new era in enterprise computing and security. Enterprises can no longer assume that their assets, people, and infrastructure are secure and trusted. More than in any other area, the need for secure communications cannot be overstated.
This Research Note provides the background and the understanding of why communication and collaboration services must operate at a high level of security – and why today enterprises cannot afford to take risks.
Research Note Details
Topic: Unified Communications and Collaboration (UC&C), security and privacy
Issue: How will unified communications and collaboration products and services evolve? How will security and privacy capabilities become more natively infused into enterprise software offerings? 
Research Note Number: 2021-40
Length: 17 pages
File Size:  2 MB
File Type: Portable Document Format (PDF)
Language: English
Publisher: Aragon Research
Authors: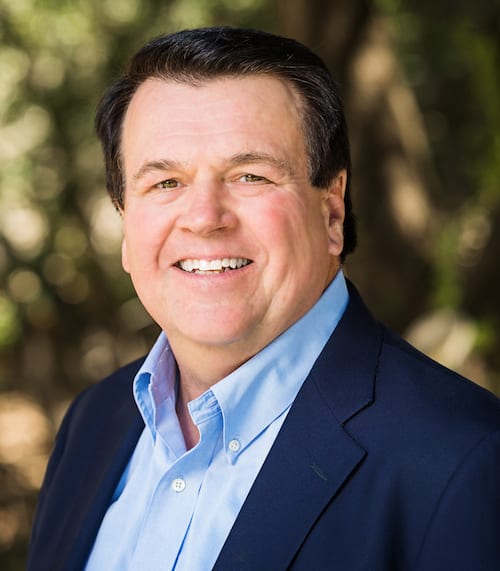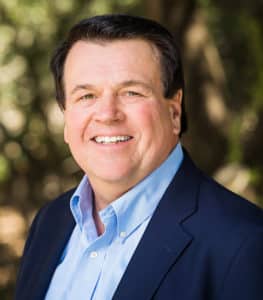 Jim Lundy, CEO and Lead Analyst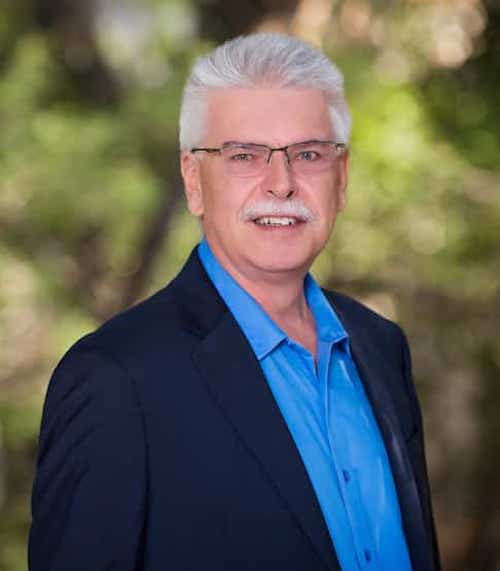 Craig Kennedy, Sr. Director of Research
Access Free Research In Our Guest Network
The Aragon Research Globe™ for Digital Work Hubs, 2021
The Aragon Research Technology Arc™ for Artificial Intelligence, 2020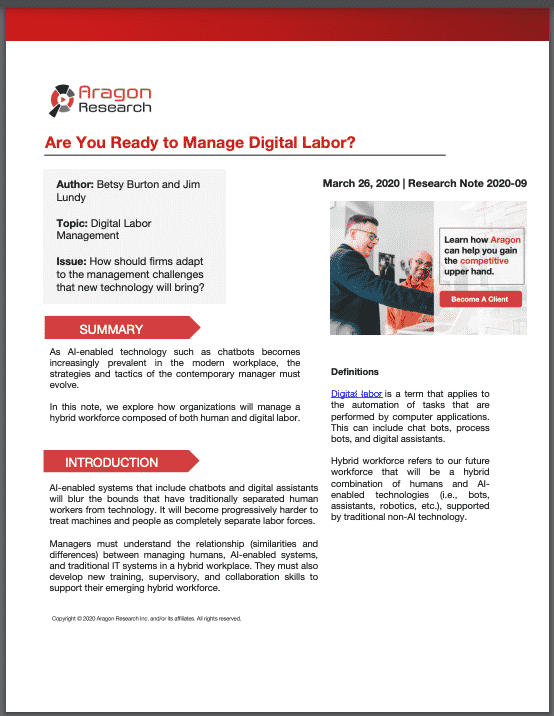 Are You Ready to Manage Digital Labor?