Digital Cities—A Solid Foundation for Smart Cities
Learn how to build out applications and infrastructure to become a true digital city.
Summary
City planners are being inundated with choices for how to modernize their city infrastructure by implementing "smart city" internet of things (IoT) devices, but is your city infrastructure ready to consume this new technology? One of the key foundations needed to support the journey to becoming a smart city is having the right digital architecture in place.
This Note discusses the strategies and tactics cities need to address to build out their applications and infrastructure to become true digital cities, laying the foundation to begin the journey to becoming a "smart city."
Introduction
There has been a lot of visionary discussion about smart cities and the anticipated improvements in efficiencies of services and quality of life for residents as a result. These discussions have caught the attention of city planners and managers and they are intrigued about considering new technologies that would put them on the path to becoming a smart city.
As cities start exploring some of the details surrounding these new technologies, many are finding their cities are lacking the digital infrastructure to efficiently consume the new "smart city" IoT sensors and technologies available today.  The reality is that most of our cities are still living in an analog world and need to transform their infrastructure to be more digitally friendly.  Embracing a digital architecture will provide a solid foundation to move cities forward with the integration of smart city technologies.
This Research Note discusses the strategies and tactics cities need to address to transition from a legacy analog city to a modern digital city.
Research Note Details
Topic: Municipal infrastructure and planning
Issue: What constitutes a digital city and why is it important in the pursuit of the smart city?
Research Note Number: 2021-16
Length: 5 pages
File Size: 2.5 MB
File Type: Portable Document Format (PDF)
Language: English
Publisher: Aragon Research
Authors: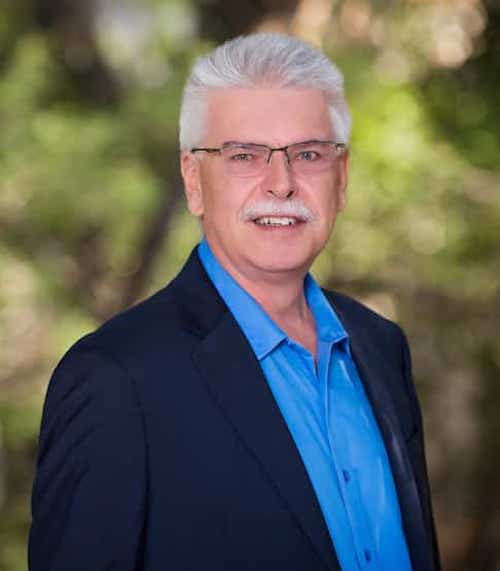 Craig Kennedy, Sr. Director of Research
Access Free Research In Our Guest Network
The Aragon Research Globe™ for Digital Work Hubs, 2021
The Aragon Research Technology Arc™ for Artificial Intelligence, 2020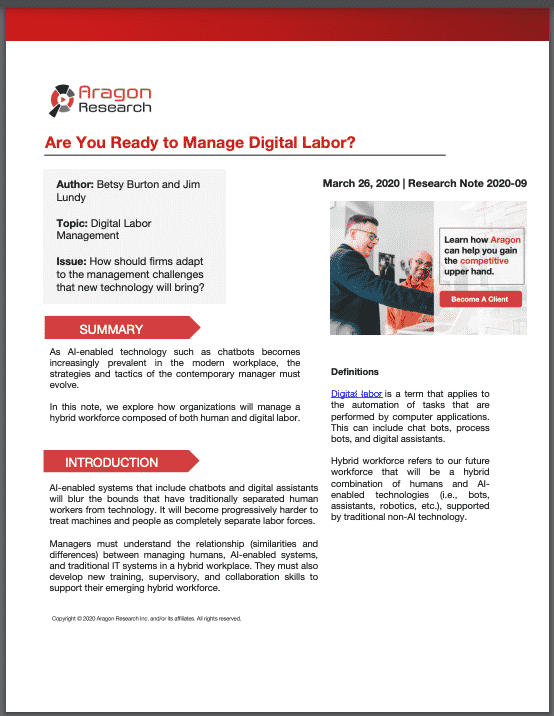 Are You Ready to Manage Digital Labor?