Getting to Faster Business Results with Strategic Response Management
AI-powered response management solutions for RFPs, RFIs, security questionnaires, and more are helping companies increase win rates, reduce risks, and better enable their teams.
Summary
The manual and time-consuming process of responding to requests for information (RFPs, RFIs, bids, tenders, due diligence questionnaires, security questionnaires, and more) is undergoing a major transformation.
Strategic Response Management is a new category that will automate the entire process, generate higher quality results, and have a larger impact on the bottom line.
Introduction
Response teams are under pressure to create responses that satisfy and win customers, but they are not set up for success. Manual response is a time-consuming, scattered process that makes it nearly impossible to handle high volumes of requests for information or complex requests. It also leaves room for ample human errors and inaccuracies, due to inconsistencies in information that stem from the lack of a cohesive strategy and centralized knowledge base.
All of these can factor into low win rates and can cause an enterprise's reputation to suffer. The Strategic Response Management (SRM) category is emerging due to this critical need. SRM platforms give response and sales teams both a process and a platform to assess and respond to opportunities quickly and with accuracy. Technologies such as content automation, content AI, and workflow power these platforms.
This Research Note will introduce the pressing need for Strategic Response Management platforms, identify the capabilities of these platforms, and discuss how enterprises can begin transforming how they respond to requests for information.
Research Note Details
Topic: Strategic Response Management
Issue: What is Strategic Response Management and how will the market evolve?
Research Note Number: 2023-26
Length: 11 pages
File Size: 0.6 MB
File Type: Portable Document Format (PDF)
Language: English
Publisher: Aragon Research
Author: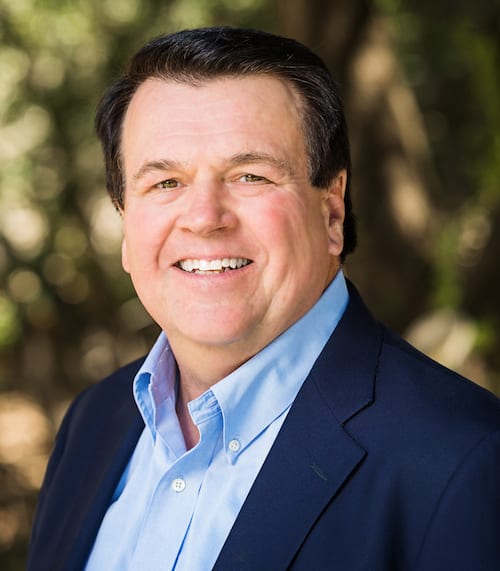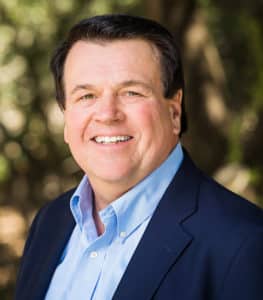 Jim Lundy, CEO and Lead Analyst
Access Free Research In Our Guest Network
The Aragon Research Globe™ for Digital Work Hubs, 2021
The Aragon Research Technology Arc™ for Artificial Intelligence, 2020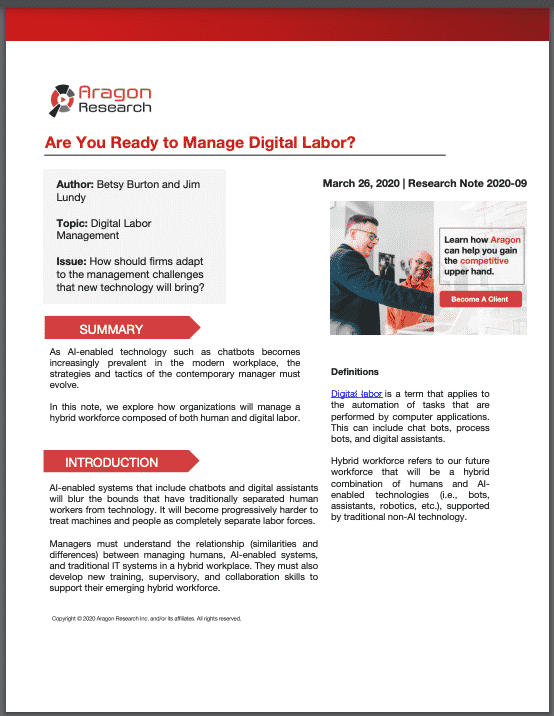 Are You Ready to Manage Digital Labor?