Five Trends You Can't Miss in Conversational AI, 2023
Conversational AI Enters the Age of Understanding
Summary
We highlight 5 trends in conversational AI that have a major impact on enterprises moving forward. This Research Note identifies recommendations when making decisions in this market.
Key Takeaways
The adoption of conversational AI continued to accelerate throughout 2022.

Chatbots are coming pre-trained for specific industry verticals right out-of-the-box.

Conversational AI solutions can now engage in complex multi-topic conversations.

Conversation is quickly becoming the new user interface.
Research Note Details
Topic: Conversational AI
Issue: What major trends will impact Conversational AI in 2023 and beyond?
Research Note Number: 2023-18
Length: 8 pages
File Size: 0.75 MB
File Type: Portable Document Format (PDF)
Language: English
Publisher: Aragon Research
Author: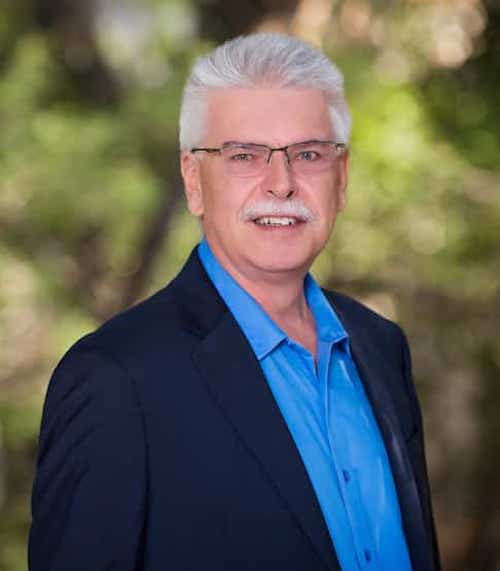 Craig Kennedy, Sr. Director of Research
Access Free Research In Our Guest Network
The Aragon Research Globe™ for Digital Work Hubs, 2021
The Aragon Research Technology Arc™ for Artificial Intelligence, 2020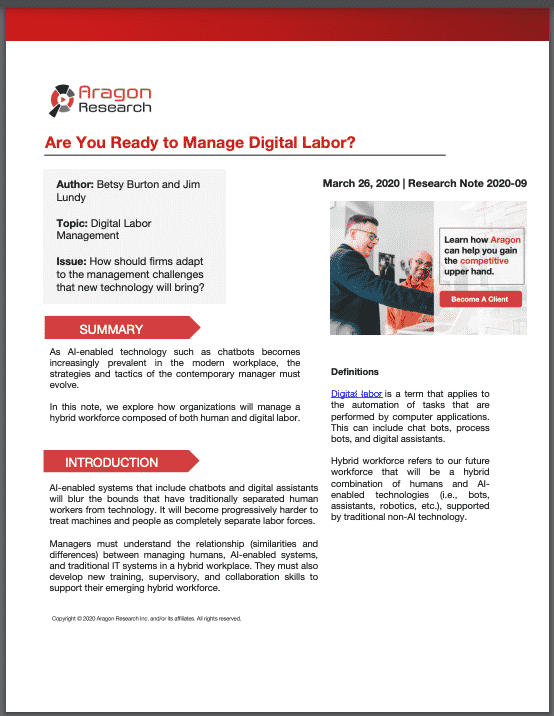 Are You Ready to Manage Digital Labor?