Five Trends You Can't Miss in Cybersecurity, 2023
Summary
There are several trends in cybersecurity that have a major impact on enterprises moving forward.
This Research Note identifies five key trends organizations should consider when making security decisions in 2023 and beyond.
Introduction
The state of cybersecurity in the enterprise is constantly evolving, and organizations need to be proactive in their approach to protect against current and emerging threats. 
2022 saw significant growth in attacks across all industries. Not a week goes by without seeing headlines about yet another high-profile ransomware attack or a new security vulnerability being exposed and exploited in the wild.
While there have been significant advancements in security technologies and practices, there has also been new and emerging threats that pose significant risks to organizations. Cybercriminals are constantly evolving their tactics to circumvent new security measures, making it challenging for organizations to keep up.
Research Note Details
Topic: Cybersecurity
Issue: What major trends will impact Cybersecurity in 2023 and beyond?
Research Note Number: 2023-13
Length: 9 pages
File Size: 0.3 MB
File Type: Portable Document Format (PDF)
Language: English
Publisher: Aragon Research
Author: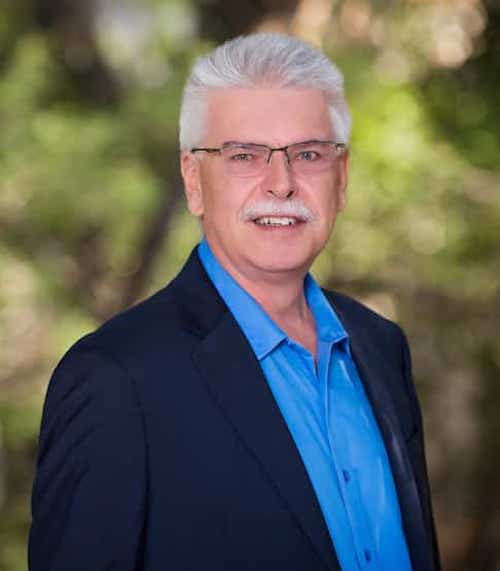 Craig Kennedy, Sr. Director of Research
Access Free Research In Our Guest Network
The Aragon Research Globe™ for Digital Work Hubs, 2021
The Aragon Research Technology Arc™ for Artificial Intelligence, 2020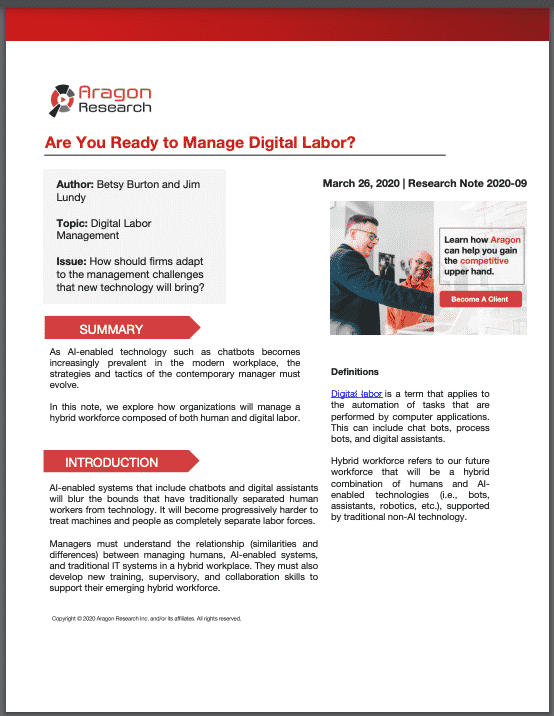 Are You Ready to Manage Digital Labor?