Four Key Trends in Conversational AI—2022
What are the top trends influencing the conversational AI market in 2022?
Summary
2021 saw a massive roll-out of conversational AI technologies fueled by increased demand by users for dialogues that were more intelligent and personalized. Technology providers responded in kind with solutions targeted to meet this demand.
This Research Note identifies four key trends that are driving the conversational AI market in 2022.
Introduction
Conversational AI makes use of natural language processing (NLP) technologies to enable computers and humans to communicate by text or speech in a way that seems natural to humans. The last several years have seen significant improvements in AI software algorithms to the point where they can now much more accurately identify the true intents within naturally conversational human speech. This, combined with extensive improvements in graphics processing units (GPUs), neural processing units (NPUs), tensor processing units (TPUs), and field programmable gate-arrays (FPGAs), all of which are tailored to run AI algorithms much faster than traditional CPUs, have paved the way to deliver these improved AI algorithms in real-time.
Research Note Details
Topic: Conversational AI
Issue: What are the top trends influencing the conversational AI market in 2022?
Research Note Number: 2022-12
Length: 9 pages
File Size: 1 MB
File Type: Portable Document Format (PDF)
Language: English
Publisher: Aragon Research
Authors: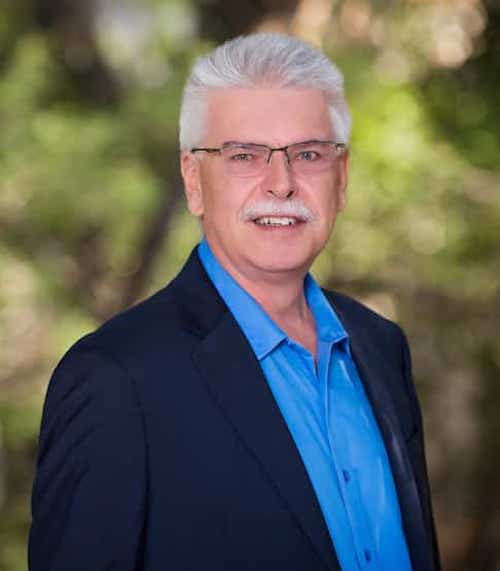 Craig Kennedy, Senior Director of Research
Access Free Research In Our Guest Network
The Aragon Research Globe™ for Digital Work Hubs, 2021
The Aragon Research Technology Arc™ for Artificial Intelligence, 2020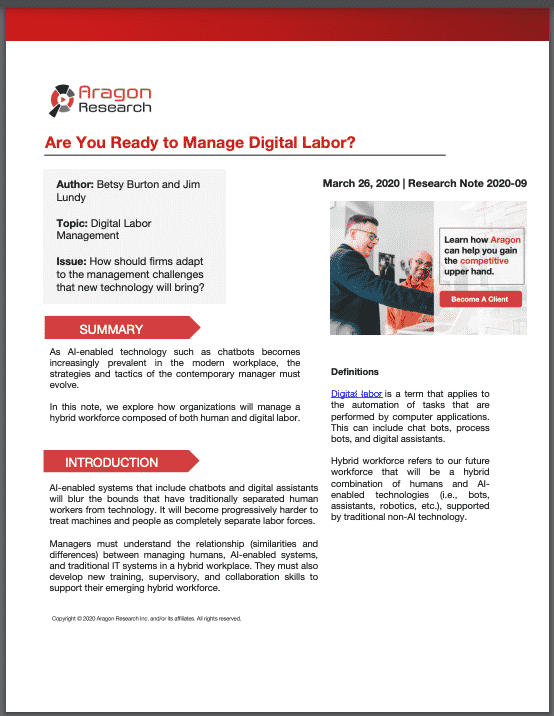 Are You Ready to Manage Digital Labor?