Driving Towards Intelligent, Secure, and Fiscally Responsible Cloud Computing
Summary
There are several trends in cloud computing that have a major impact on enterprises moving forward.
This Research Note identifies four key trends organizations should consider when making cloud decisions.
Introduction
Public cloud adoption has been growing at an unbridled pace over the last decade as organizations raced to move workloads out of on-premise data centers and into the cloud.
Cloud migration was often driven by cloud evangelists, buying into the attraction of exchanging large up-front capital expenditures (CapEx) for pay-as-you-go operating expenditures (OpEx), having better security, simplifying deployment and operations, all for lower overall costs. These promises were mostly met; however, the promise of overall cost reduction has produced mixed results.
Research Note Details
Topic: Cloud Computing
Issue: What major trends will impact cloud computing in 2023 and beyond?
Research Note Number: 2023-05
Length: 7 pages
File Size: 0.4 MB
File Type: Portable Document Format (PDF)
Language: English
Publisher: Aragon Research
Author: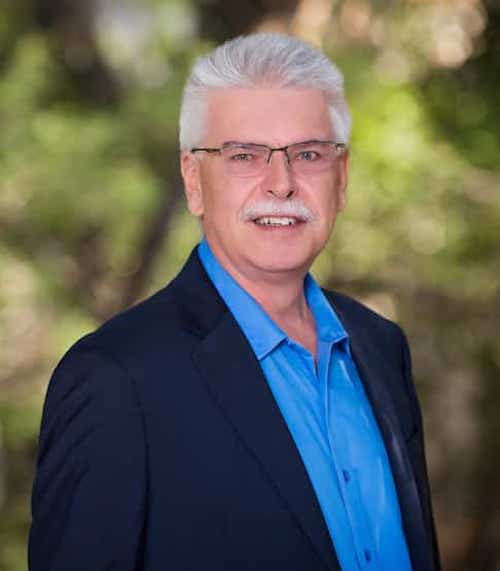 Craig Kennedy, Sr. Director of Research
Access Free Research In Our Guest Network
The Aragon Research Globe™ for Digital Work Hubs, 2021
The Aragon Research Technology Arc™ for Artificial Intelligence, 2020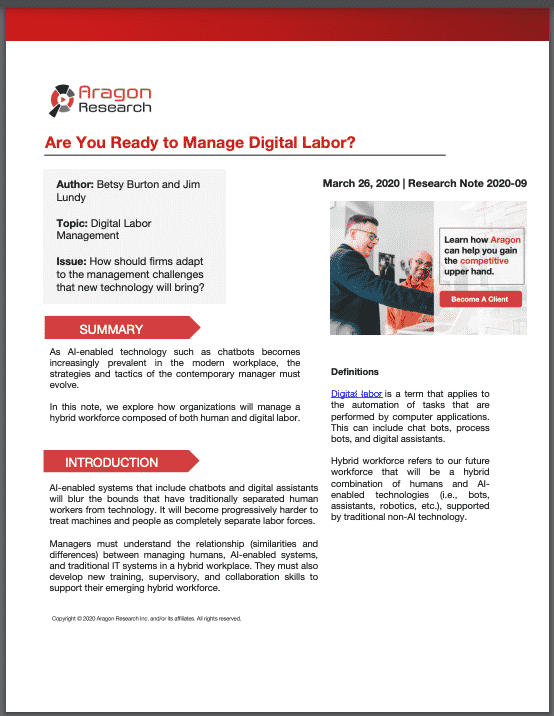 Are You Ready to Manage Digital Labor?