Four Key Trends Driving the Growth of the Conversational AI Market
Expand your Conversational AI market knowledge
Summary
The accuracy and maturity of conversational AI is rapidly accelerating due to significant advances in natural language processing (NLP) which in turn is driven by major advances in artificial intelligence (AI) technologies. This research note identifies four key trends driving the Conversational AI Market.
Introduction
The commercial manifestation of conversational AI technologies takes the form of AI chatbots or virtual agents that are increasingly capable of holding conversations with humans in a naturally conversant manner. These are often called chatbots within the technology community and virtual agents within the business community, mainly in the case of support desks, but they are really one and the same.
Many of us have gotten comfortable talking to robots in our daily lives through the use of consumer personal assistants with names like Siri, Alexa, Google Assistant, and Cortana. These personal assistants are great examples of how conversational AI can be implemented in a way that is easy to use and remarkably capable of understanding our intent even if we're not always precise in how we structure our requests. This Research Note identifies four key trends driving the conversational AI Market.
Research Note Details
Topic: Conversational AI
Issue: What are the macrotrends impacting the adoption of conversational AI?
Research Note Number: 2021-11
Length: 7 pages
File Size: 1 MB
File Type: Portable Document Format (PDF)
Language: English
Publisher: Aragon Research
Authors: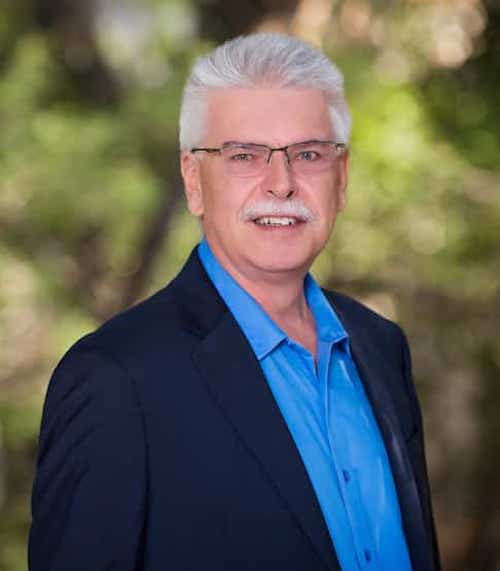 Craig Kennedy, Sr. Director of Research Aragon Research
Access Free Research In Our Guest Network
The Aragon Research Globe™ for Digital Work Hubs, 2021
The Aragon Research Technology Arc™ for Artificial Intelligence, 2020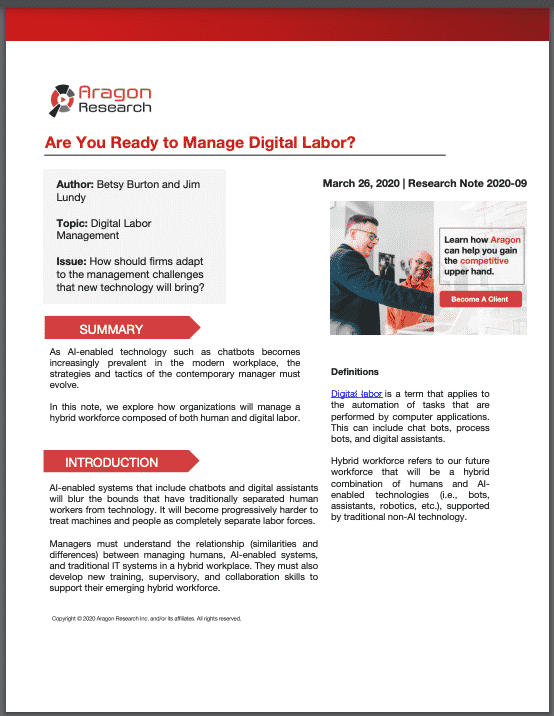 Are You Ready to Manage Digital Labor?