Hot Vendors in AI for the Contact Center, 2022
Real-Time Intelligence Is Accelerating Productivity
Summary
The contact center is evolving through the rise of real-time solutions and the power of artificial intelligence. Aragon has identified several vendors in the intelligent contact center that are making a difference in the market.
Identified vendors: 
Balto
Convoso
Cresta
Introduction
In a world increasingly defined by hybrid work, contact centers are learning to adapt to new challenges for management and leveraging new innovations in artificial intelligence (AI) to accelerate their operations. The contact center AI market is adapting to a post-pandemic world by offering business leaders more choices in how to support their live agents, and bringing new innovations, such as real-time analytics and coaching, to the table.
In this Research Note, we review trends that are defining the contact center in 2022 and evaluate 3 providers that are making a difference in this market.
Research Note Details
Topic: AI for the Contact Center
Issue: Who are the vendors that are making a difference in contact center AI?
Research Note Number: 2022-18
Length: 11 pages
File Size: 2.5 MB
File Type: Portable Document Format (PDF)
Language: English
Publisher: Aragon Research
Authors: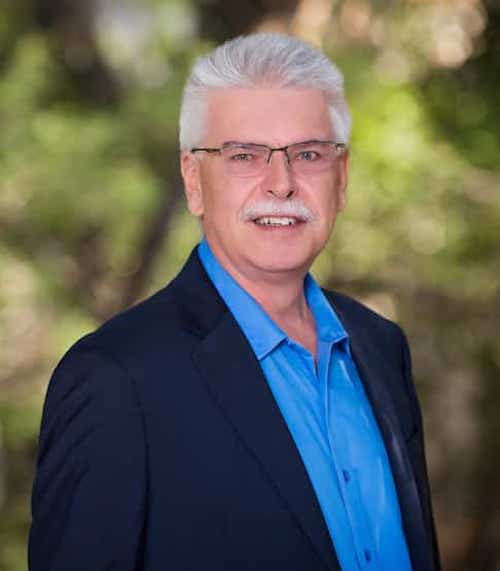 Craig Kennedy, Sr. Director of Research
Adam Pease, Associate Analyst and Editor
Access Free Research In Our Guest Network
The Aragon Research Globe™ for Digital Work Hubs, 2021
The Aragon Research Technology Arc™ for Artificial Intelligence, 2020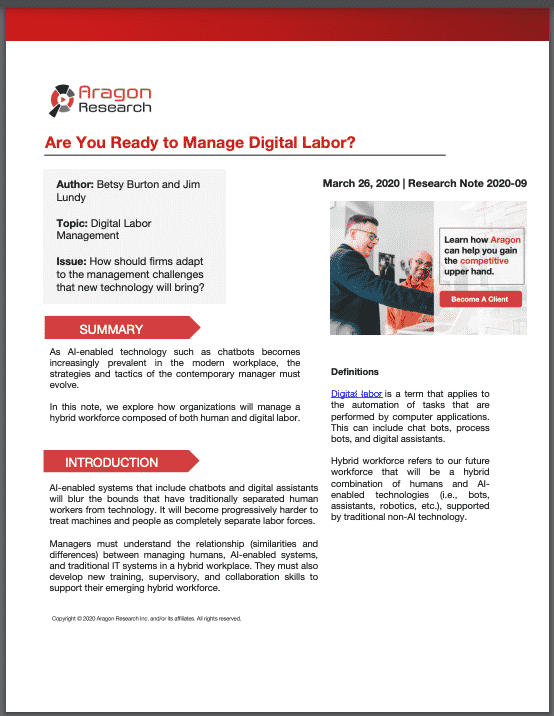 Are You Ready to Manage Digital Labor?