Hot Vendors in Artificial Intelligence for the Intelligent Contact Center, 2021
Aragon has identified 4 vendors in AI for ICC that are making a difference in the market.
Summary
Contact centers need AI tools like virtual agents and voice and data analytics to become intelligent and remain competitive. Aragon has identified 4 vendors in AI for ICC that are making a difference in the market.
Identified vendors:
AmplifAI     
Revation Systems    
Observe.AI    
Zammo
Introduction
Last year introduced dramatic market transformations for the intelligent contact center (ICC) sector. This sector underwent rapid restructuring as the global pandemic forced teams that had once worked together in call centers into new distributed arrangements. As enterprises searched for technology to enable this transition, many also searched for solutions that would optimize or augment their contact center processes in other ways. In this market, AI has revealed its demonstrable value for the modern contact center.
AI for the ICC involves the use of virtual agents for the optimization and automation of core contact center business processes, the use of AI in the form of natural language processing (NLP) and natural language understanding (NLU) to accurately transcribe and analyze contact center communications, and general AI in correlating KPI performance to identify and tag client interactions that are either successful or could benefit from additional coaching. Virtual agents, also known as chatbots, are systems that can augment teams of human workers by fielding questions or otherwise responding to requests. In this research note, we identify 4 emerging providers in AI for the ICC. Before diving into the list of providers and describing their capabilities, it is valuable to offer an overview of the contemporary ICC sector and the trends that are defining its growth.
Research Note Details
Topic: Intelligent contact center (ICC), AI
Issue: Who are the providers in the AI for ICC market that are making a difference?
Research Note Number: 2021-20
Length: 13 pages
File Size: 1.5 MB
File Type: Portable Document Format (PDF)
Language: English
Publisher: Aragon Research
Authors: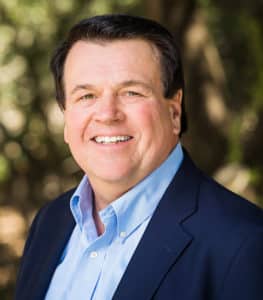 Jim Lundy , CEO and Lead Analyst
Craig Kennedy , Sr. Director of Research
Adam Pease , Writer and Editor
Access Free Research In Our Guest Network
The Aragon Research Globe™ for Digital Work Hubs, 2021
The Aragon Research Technology Arc™ for Artificial Intelligence, 2020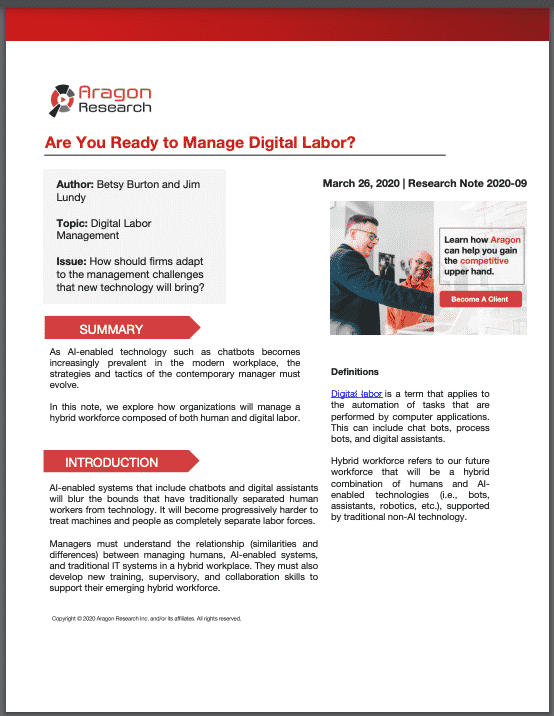 Are You Ready to Manage Digital Labor?