Hot Vendors in Computer Vision, 2022
Harnessing Visual Processes in the Enterprise
Summary
Computer vision is transforming the global enterprise through the rise of visual intelligence. Aragon has identified three vendors in computer vision that are making a difference in the market.
Vendors identified:
Crowd AI
Pearl
Scandit
Introduction
Computer vision refers to the use of artificial intelligence (AI) to analyze image and video content. The computer vision market continues to grow quickly among emerging technology markets.
In this Research Note, we review the trends that are defining the computer vision market and list three Hot Vendors in Computer Vision for 2022.
Research Note Details
Topic: Computer vision
Issue: Who are the vendors that are making a difference in computer vision?
Research Note Number: 2022-29
Length: 10 pages
File Size: 2.2 MB
File Type: Portable Document Format (PDF)
Language: English
Publisher: Aragon Research
Author:


Adam Pease, Associate Analyst and Editor
Access Free Research In Our Guest Network
The Aragon Research Globe™ for Digital Work Hubs, 2021
The Aragon Research Technology Arc™ for Artificial Intelligence, 2020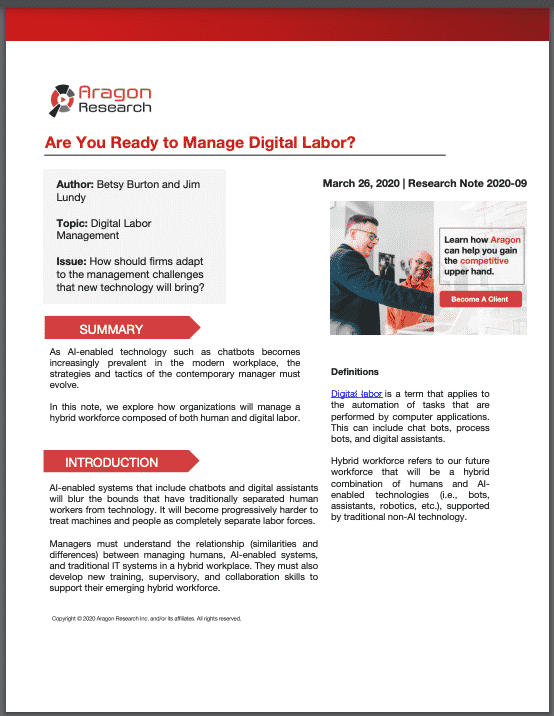 Are You Ready to Manage Digital Labor?