Hot Vendors in Conversational AI, 2023
Summary
Conversational artificial intelligence (AI) providers offer tools to create and deploy conversational AI solutions within the enterprise. Aragon identifies three conversational AI vendors that are making an impact in the market.
Introduction
Conversational AI technology has made dramatic leaps in the last year as expectations to master the art of conversation have matched broader market needs. While leading providers have delivered solutions capable of both understanding and generating complex conversations for a few years, the introduction of ChatGPT in November 2022, demonstrated a significant increase in capability when provided with lots of training content.
The introduction of transformer neural network models several years ago began this revolution. The addition of a technique called attention enabled these models to be trained much more efficiently. Transformer and attention combined have proven to be remarkably capable of understanding and generating complex natural language once trained on a sufficient amount of conversational data.
Research Note Details
Topic: Conversational AI
Issue: Who are the vendors that are making a difference in Conversational AI?
Research Note Number: 2023-23
Length: 9 pages
File Size: 3.1 MB
File Type: Portable Document Format (PDF)
Language: English
Publisher: Aragon Research
Author: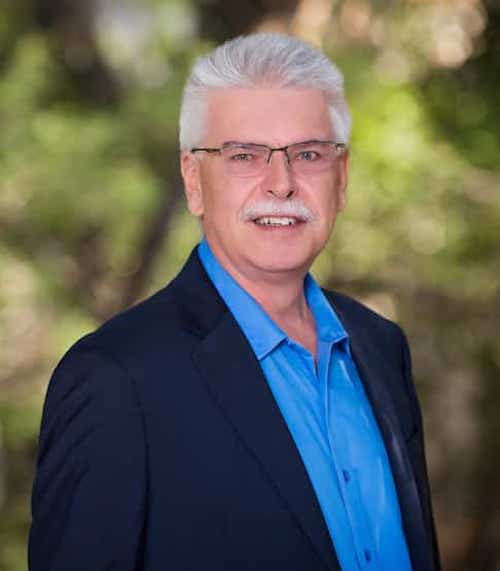 Craig Kennedy, Sr. Director of Research
Access Free Research In Our Guest Network
The Aragon Research Globe™ for Digital Work Hubs, 2021
The Aragon Research Technology Arc™ for Artificial Intelligence, 2020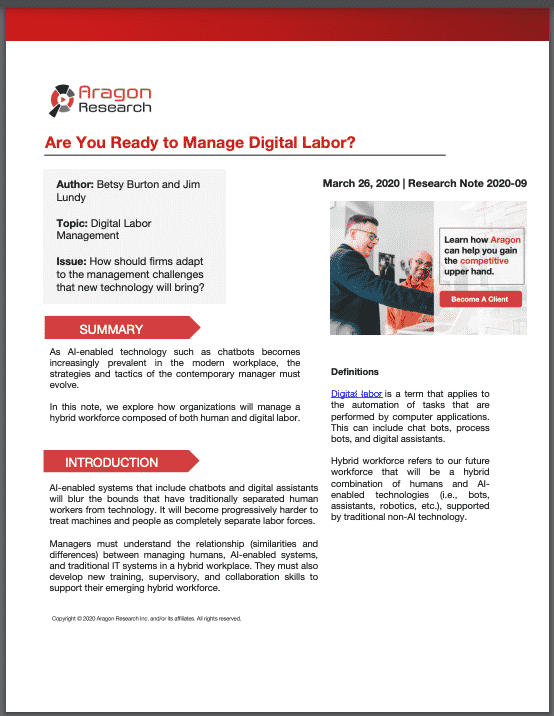 Are You Ready to Manage Digital Labor?