Salesforce.com Customer 360 Platform SWOT Analysis
Summary
In this note, we dig deeply into Salesforce's Customer 360 Platform by way of a strategy and a SWOT analysis. In doing so, we also explore how this platform fits into, and potentially expands, the company's market vision and position.
Salesforce.com has grown significantly over the past ten years, to become one of the leading providers of CRM, sales, and marketing services. In addition, the company furthered product development combined with a number of significant acquisitions that could expand the company's market reach and position, including its digital business platform, Salesforce Customer 360 Platform.
While the foundation of an independent platform exists, Salesforce has not made significant marketing and sales investments to promote it as an independent digital business platform. Further, it is unclear if this type of infrastructure market position is in its sights.
Research Note Details
Topic: Digital Business Platforms
Issue: What architecture should organizations use to define, develop, and deploy a digital business platform?
Research Note Number: 2020-21
Length: 10 pages
File Size: 3 MB
File Type: Portable Document Format (PDF)
Language: English
Publisher: Aragon Research
Authors:
Betsy Burton, VP Research at Aragon Research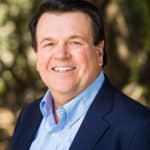 Jim Lundy, CEO of Aragon Research