The Aragon Research Technology Arc™ for Blockchain,

2021
Examine 23 technology and market profiles in the blockchain market
Summary
Aragon Research introduces its 2021 Technology Arc™ for blockchain. This edition features 23 technology and market profiles that are split between the emerging, adopting, and mature arcs.
Introduction
Blockchain enables the authentication and secure delivery of data through a distributed ledger system. At its core, the blockchain design facilitates the immutable, authentic, and decentralized delivery of information across a peer-to-peer network. In 2021, many exciting applications of blockchain are emerging to solve enterprise needs. In essence, a blockchain is a list-style data structure that links records together with cryptographic algorithms. Like a financial ledger, the blockchain records transactions and other relevant data between network parties and stores this data in a change resistant format that makes it permanently accessible for the authentication of transactions or communications.
Research Note Details
Topic: Blockchain
Issue: What are the macrotrends impacting the adoption of blockchain?
Research Note Number: 2021-10
Length: 21 pages
File Size: 1 MB
File Type: Portable Document Format (PDF)
Language: English
Publisher: Aragon Research
Authors: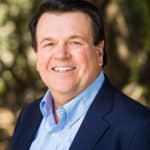 Jim Lundy, CEO and Lead Analyst
Adam Pease, Associate Analyst and Editor
Access Free Research In Our Guest Network
The Aragon Research Globe™ for Digital Work Hubs, 2021
The Aragon Research Technology Arc™ for Artificial Intelligence, 2020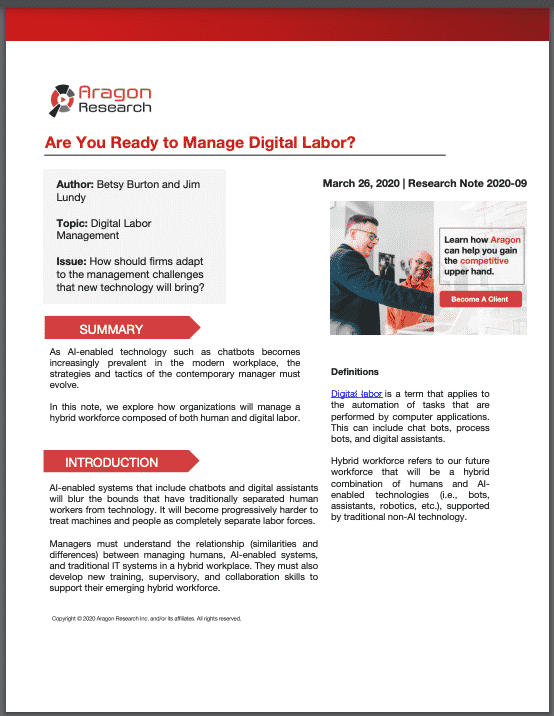 Are You Ready to Manage Digital Labor?