The Aragon Research Globe™ for Communities, 2021: Driving Better Employee and Customer Experience
Examine 12 providers who are helping people share knowledge inside and outside of the enterprise
Summary
This Aragon Research Globe ™ for Communities evaluates 12 providers who are helping people share knowledge inside and outside of the enterprise. Communities has evolved from the original idea of a social network—with the primary goal of sharing information and knowledge. This Globe Report provides a guide as to who is doing what in the market.
Identified Providers:
Atlassian
Bloomfire
Carii
HCL
Huddle
Igloo
Jive
Khoros
Microsoft
Neudesic
Salesforce
Workplace
Introduction
The collaboration market has evolved significantly over the last several years. Today video meetings and messaging are becoming the de facto way for individuals and teams to collaborate and communicate. Communities, which have evolved from social networks, have historically supported the idea of broader knowledge sharing that can be team, group, or enterprise-based and involve customers and partners. The collaboration market has focused more on what teams need, but the broader organization is about communities. This Aragon Research Globe discusses the shift in the market and evaluates 12 providers of enterprise communities.
Today, communities have evolved and can be general or purpose built. General knowledge sharing is giving way to a more focused approach to deliver better journeys for employees, prospects, customers, and partners. One of the big pivots in this market is the rise of digital work hubs, which combine work tools with work updates.
Research Note Details
Topic: Communities
Issue: Who are the community platform providers and how will they evolve?
Research Note Number: 2021-09
Length: 25 pages
File Size: 1.7 MB
File Type: Portable Document Format (PDF)
Language: English
Publisher: Aragon Research
Authors: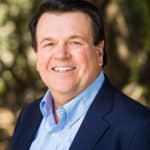 Jim Lundy, CEO of Aragon Research
Access Free Research In Our Guest Network
The Aragon Research Globe™ for Digital Work Hubs, 2021
The Aragon Research Technology Arc™ for Artificial Intelligence, 2020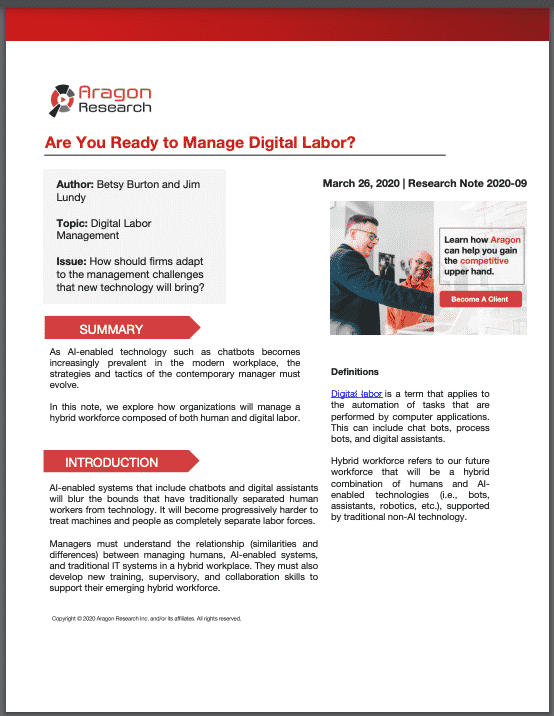 Are You Ready to Manage Digital Labor?