The Aragon Research Globe™ for Conversational AI, 2021
Examine 22 major providers in a market category that is growing at a very fast rate
Summary
Aragon's first Aragon Research Globe™ for Conversational AI examines 22 major providers in a market category that is growing at a very fast rate. The increasing maturity and innovation in artificial intelligence (AI) software and the evolution of GPU and neural processing hardware is powering the growth of conversational AI solutions.
Introduction
The conversational AI market is seeing explosive growth as technology providers are trying to keep up with the demand for intelligence-powered conversational solutions across industry verticals. Conversational AI is a set of speech-enabled technologies that process speech and text to record, transcribe, and analyze content as well as to generate speech and text in a way that seems natural to humans. The most common use of conversational AI technology today is often referred to as chatbots within the technology community—and virtual agents within the business community, mainly in the case of support desks. But, ultimately, Aragon feels that chatbots and virtual agents are one and the same and can be deployed across many industry verticals.
Intelligent chatbots assist users in everything from finding and purchasing items on websites to coaching human support agents in diagnosing user issues to providing direct support for users without any human intervention. These AI chatbots, or virtual agents, are increasingly capable of holding conversations with humans in a natural manner.
Low-code solutions, content analytics, intelligent virtual agents, and the rise of new use cases are key factors accelerating the growth of the sector. These systems support enterprises internally and externally by facilitating communication through greeting, fielding basic questions, and offering increasingly advanced assistance to associates in real-time.
The Aragon Research Globe™ for Conversational AI covers 22 technology providers in the expanding market of conversational AI. This market is inundated with technology providers, in fact, Aragon Research is currently tracking over three hundred providers in this market, so this Globe focuses on a set of companies that are either major established players in this space or companies that are demonstrating innovation in this growing sector.
Research Note Details
Topic: Conversational AI
Issue: Who are the providers in conversational AI and how will they evolve?
Research Note Number: 2021-26
Length: 35 pages
File Size:  1.5 MB
File Type: Portable Document Format (PDF)
Language: English
Publisher: Aragon Research
Authors: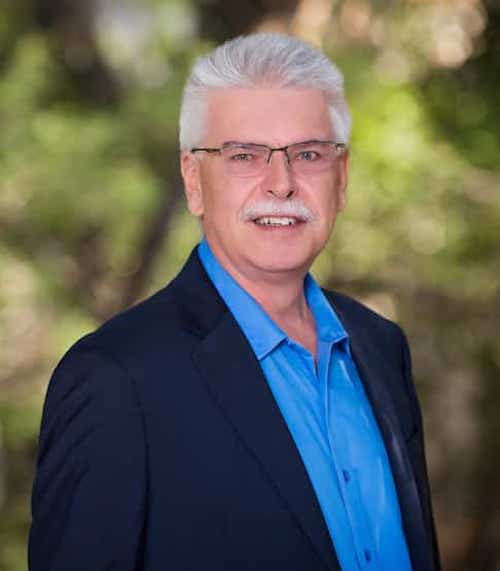 Craig Kennedy, Sr. Director of Research
Access Free Research In Our Guest Network
The Aragon Research Globe™ for Digital Work Hubs, 2021
The Aragon Research Technology Arc™ for Artificial Intelligence, 2020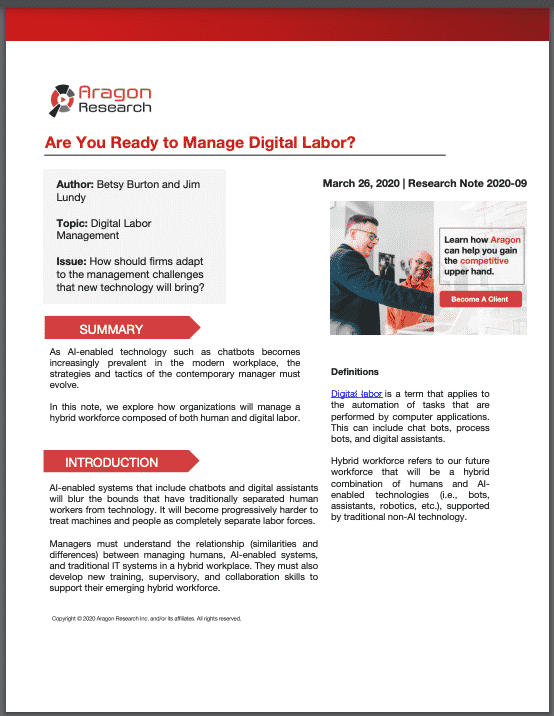 Are You Ready to Manage Digital Labor?