The Aragon Research Globe™ for Enterprise Content Platforms, 2021
Examine eleven major providers in a market that is consolidating
Summary
Aragon Research releases its fourth Aragon Research Globe™ for enterprise content platforms. It examines eleven major providers in a market that is consolidating, as the focus shifts to content automation and AI-centered intelligent content focus.
Introduction
The enterprise content market is changing as content becomes more central to digital business strategy. While managing business content is still essential, balancing the need to store records versus automating business content are becoming divergent approaches. 
Content is shifting to become more become digital, and that means enterprises need to look at all of their current systems and evaluating what needs to be done to automate processes and speed things up. The enterprise content management market is now adopting a platform approach, and Aragon expects significant upheaval of the market to continue as consolidation continues and new content offerings come online—but not as traditional ECP offerings. We look at this market as being in transition from a focus on managing content to one of processing and automating content. This Research Note overviews the current state of the ECP market, defines the new shift to content platforms, and evaluates eleven vendors in the enterprise content platform (ECP) space.
Sales organizations often lean heavily on sales engineers to give standard and customized demonstrations. However, given the era of SaaS applications and eCommerce, most enterprises don't have the ability to deliver the number of demonstrations that buyers need in the time frame that they desire. Moreover, buyers now want access to product demos earlier in the buying process. Add to that the growing number of stakeholders involved in the purchasing decision who also need a demo at some point along the sales journey, and the challenge of scaling the pre-sales function becomes insurmountable. The good news is that there is a better way to do this through automation. In this Research Note, Aragon introduces the category of demo automation platforms, or DAPs.
Research Note Details
Topic: Enterprise Content Platforms (ECP), Intelligent Content Analytics
Issue: What are the enterprise content platform providers and how will they evolve? How will the intelligent content analytics market evolve?
Research Note Number: 2021-48
Length: 28 pages
File Size:  2 MB
File Type: Portable Document Format (PDF)
Language: English
Publisher: Aragon Research
Authors: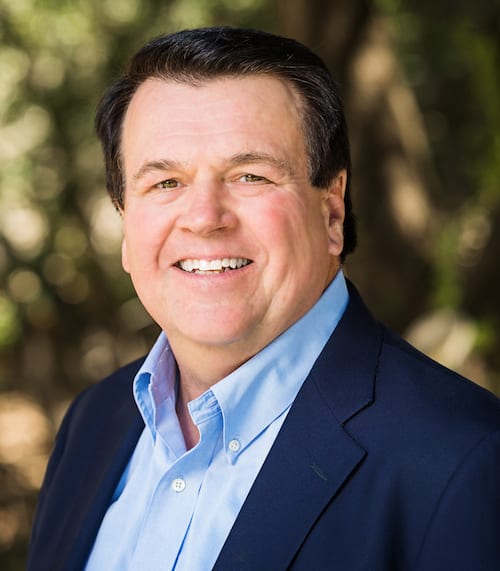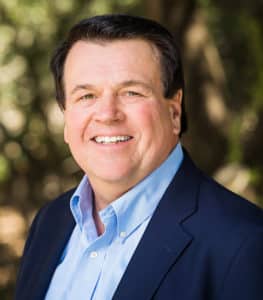 Jim Lundy, CEO and Lead Analyst
Access Free Research In Our Guest Network
The Aragon Research Globe™ for Digital Work Hubs, 2021
The Aragon Research Technology Arc™ for Artificial Intelligence, 2020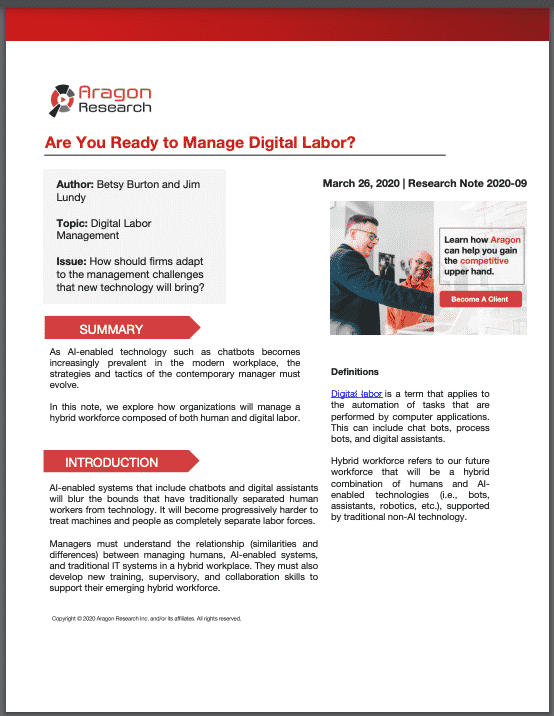 Are You Ready to Manage Digital Labor?