The Aragon Research Globe™ for Enterprise Video, 2021
Evaluate 15 providers who are making a difference in enterprise video
Summary
Aragon Research releases its seventh Aragon Research Globe ™ for Enterprise Video. It examines 15 providers in a market that has seen video become a major component of remote work and customer engagement. Enterprise video makes a difference when it comes to better employee and customer experiences.
Identified Providers:
Brightcove
gomo Learning
Haivision
IBM
Kaltura
MediaPlatform
Microsoft
movingimage
Panopto
Qumu
Ramp
Sonic Foundry
uStudio
Vbrick
Vidyard
Introduction
2020 could be called the year that video went mainstream due to COVID-19. The massive increase in the number of meetings and events forced enterprises to double down on web and video conferencing tools. The huge surge in meetings has created a dilemma for the enterprise, which is how to keep track, store, and manage all of that content. This is where enterprise video providers have come to the rescue. Video content management is now a use case that is in significantly higher demand. This Aragon Research Globe evaluates 15 providers who are making a difference in enterprise video.
At the same time, virtual events have become one of the only ways to connect with prospects and customers. The effective use of video creates a much better user experience.
Now, there is no doubt that video is part of the digital workplace and it will never go away. The challenge to do events at scale during COVID-19 is really what has opened up the opportunity for so many providers.
Research Note Details
Topic: Enterprise Video
Issue: Who are the vendors that are making a difference in enterprise video?
Research Note Number: 2021-02
Length: 31 pages
File Size: 5 MB
File Type: Portable Document Format (PDF)
Language: English
Publisher: Aragon Research
Authors: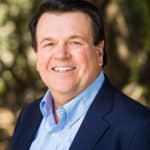 Jim Lundy, CEO of Aragon Research
Access Free Research In Our Guest Network
The Aragon Research Globe™ for Digital Work Hubs, 2021
The Aragon Research Technology Arc™ for Artificial Intelligence, 2020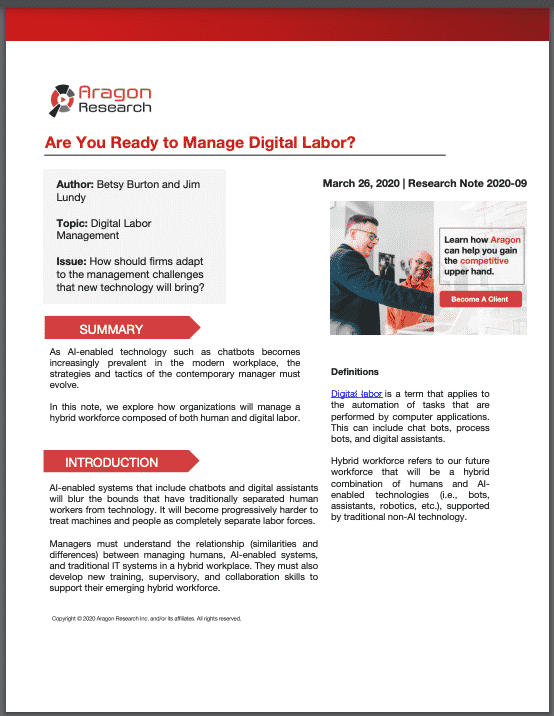 Are You Ready to Manage Digital Labor?