The Aragon Research Globe™ for Intelligent Contact Centers, 2021
Examine 15 major vendors that are offering different levels of virtual agent capabilities
Summary
Aragon Research releases its third Aragon Research Globe™ for intelligent contact centers (ICCs). The ICC market is in the midst of consolidation as the demand for contact centers has grown during the pandemic. As digital labor continues to grow, the 15 major vendors in this report are offering different levels of virtual agent capabilities.
Introduction
If there was any doubt about the strategic importance of contact centers, that doubt went away during the pandemic. Many contact center providers were able to react quickly to provide enhanced services, including virtual agent capabilities for remote contact center associates.
While demand for cloud contact centers is at an all-time high, the reason for this is the need for a modern offering that is increasingly intelligent. The race to the intelligent contact center is on, and going forward, the base capabilities for ICC will be assumed. The challenge will be for automation and intelligence both for human agents and now, increasingly, for the computer-based virtual agents. This Research Note evaluates the trends in the market and identifies 15 key providers that are making a difference in intelligent contact centers. 
One of the things that is driving the demand for the contact center is better customer experiences. The need to understand who the customer prospect is one of the foundational elements that leads to a better experience both during the call and often during the post-call correspondence. Regarding customer experience, omnichannel capabilities are also now given. The need to be able to offer multiple levels of customer interaction will continue to be a differentiator for some providers.
Research Note Details
Topic: Intelligent contact center
Issue: Who are the intelligent contact center providers and how will they evolve?
Research Note Number: 2021-24
Length: 37 pages
File Size: 4 MB
File Type: Portable Document Format (PDF)
Language: English
Publisher: Aragon Research
Authors: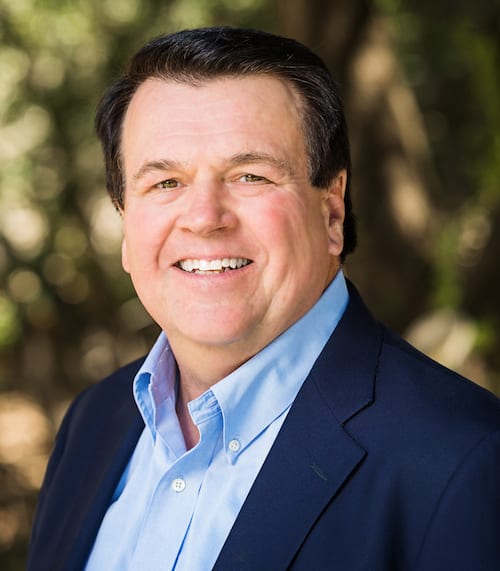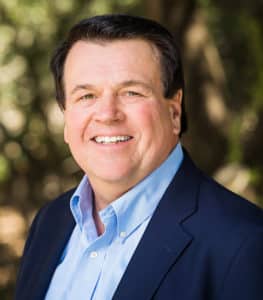 Jim Lundy, CEO and Lead Analyst
Video Producer:
Adam Pease, Associate Analyst and Editor
Access Free Research In Our Guest Network
The Aragon Research Globe™ for Digital Work Hubs, 2021
The Aragon Research Technology Arc™ for Artificial Intelligence, 2020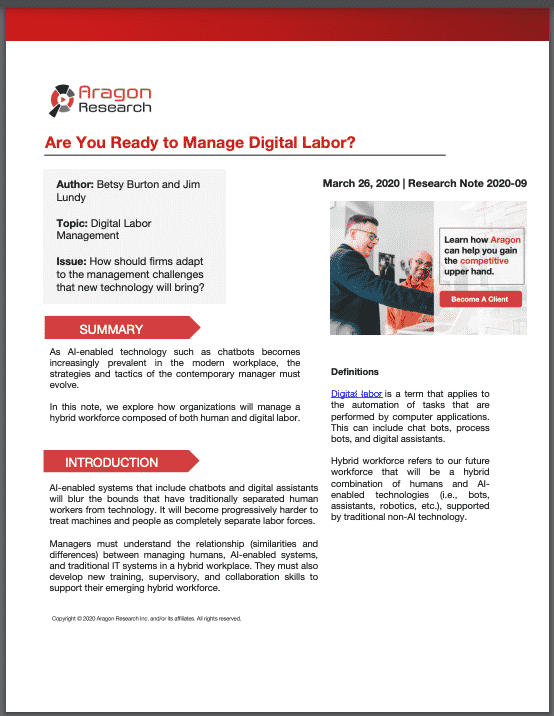 Are You Ready to Manage Digital Labor?