The Aragon Research Globe™ for Sales Coaching and Learning, 2021
Demand Soars as Readiness Becomes Vital in a Hybrid Sales Environment.
Summary
The sales coaching and learning market has taken off due to the demand for better onboarding and training of sales teams. In our second Globe report for this market, Aragon evaluates 18 major providers who are making a difference in sales coaching and learning.
Introduction
The pandemic has forced sales teams to work remotely, including nearly all customer meetings being done through audio and video conferencing. This has placed severe pressure on sales organizations and increased the need for sales coaching and learning. The market has grown, and consolidation has already begun. In this second Globe report, Aragon reviews the key trends in sales coaching and learning and provides in-depth analysis of 18 major providers. 
The sales coaching and learning market continues to experience strong growth and, given the robust features that many providers offer, this market is proving to deliver the type of learning platform that everyone needs. In a period of post-pandemic remote work, the need for digital selling has never been greater. Given the demand from buyers—more sales enablement providers have entered this market.
Research Note Details
Topic: Sales Coaching and Learning
Issue: Who are the vendors battling to lead the sales coaching and learning revolution?
Research Note Number: 2021-41
Length: 33 pages
File Size:  1.5 MB
File Type: Portable Document Format (PDF)
Language: English
Publisher: Aragon Research
Authors: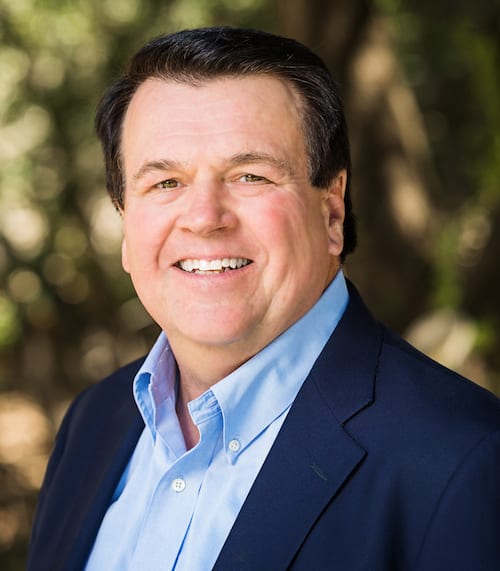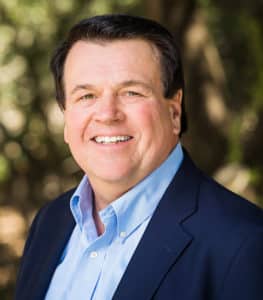 Jim Lundy, CEO and Lead Analyst
Access Free Research In Our Guest Network
The Aragon Research Globe™ for Digital Work Hubs, 2021
The Aragon Research Technology Arc™ for Artificial Intelligence, 2020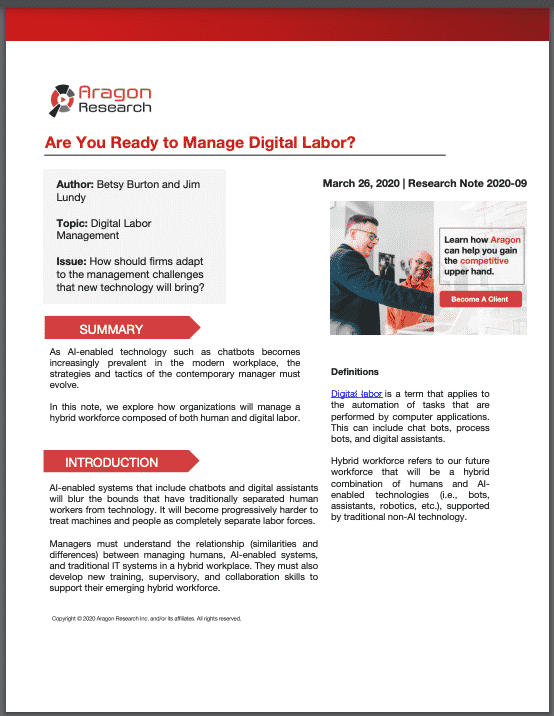 Are You Ready to Manage Digital Labor?