The Aragon Research Globe™ for Sales Enablement Platforms, 2021
Examines 14 major providers in a market category that has become the de facto digital work hub for sales professionals
Summary
Aragon's fourth Aragon Research Globe ™ for sales enablement platforms examines 14 major providers in a market category that has become the de facto digital work hub for sales professionals. While the market is still split between sales content automation and sales communications, the market is shifting to become more intelligent, via AI.
Introduction
The SEP market has grown substantially over the last six years. It is now a de facto part of the sales tech stack. While there is still a bifurcation in the market, in that there are content- focused providers and communication-focused ones, the market is now poised for the next part of its evolution—the shift to intelligence. This fourth Aragon globe report evaluates 14 major providers in a market that continues to see growth, investment and a compelling need that many enterprises have still not discovered.
The Aragon Research Globe ™ for Sales Enablement Platforms covers the technology providers that allow an enterprise to manage all aspects and touch points of the sales process. SEPs work in conjunction with CRM platforms to serve as a work hub for sales professionals. As with the digital work hub market, SEP providers offer two core sets of features:
Sales Content Management and Automation—manage and share content in a multitude of forms—text documents, presentations and videos.
Sales Communications—organize cadences of communications with customers via email, phone, messaging, and video, and help them to understand engagement via advanced content analytics.
Research Note Details
Topic: Sales enablement
Issue: Who are the providers of sales enablement and how will they evolve?
Research Note Number: 2021-21
Length: 30 pages
File Size: 2.5 MB
File Type: Portable Document Format (PDF)
Language: English
Publisher: Aragon Research
Authors: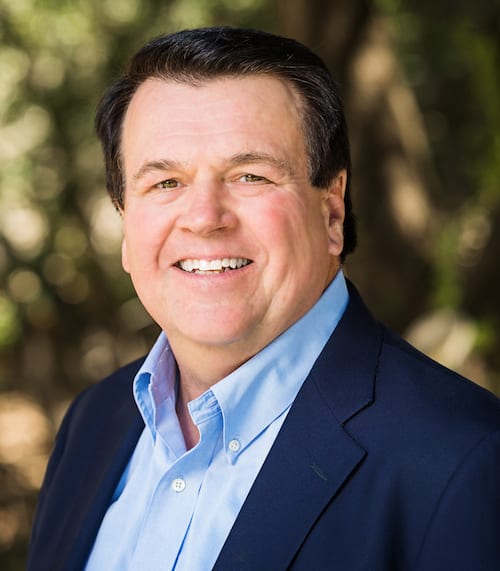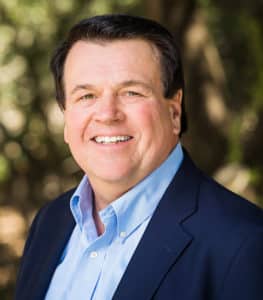 Jim Lundy, CEO and Lead Analyst
Access Free Research In Our Guest Network
The Aragon Research Globe™ for Digital Work Hubs, 2021
The Aragon Research Technology Arc™ for Artificial Intelligence, 2020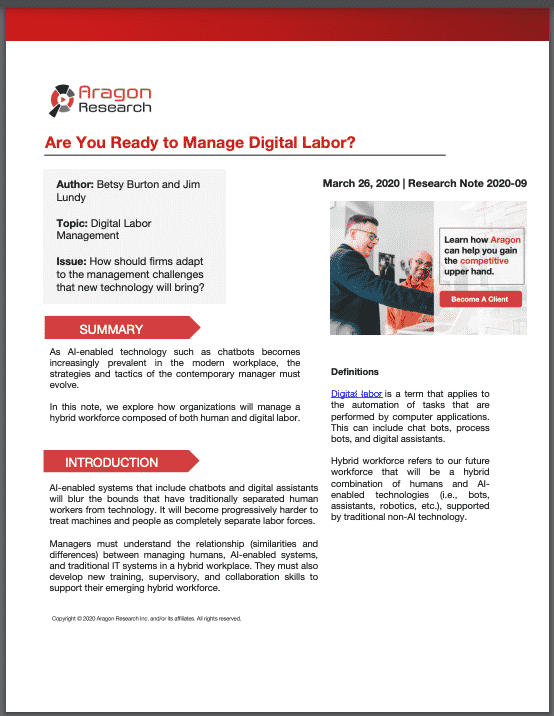 Are You Ready to Manage Digital Labor?