The Aragon Research Globe™ for
Workflow and Content Automation, 2022
Content AI Accelerates Automation and Workflow
Summary
The workflow and content automation market continues to evolve as more ways to automate content come online, partially due to the rise of content AI. There is a clear trend towards full automation where humans don't have to do as much work to route documents for transactions. We evaluate 13 key providers that are leading the charge in the WCA market.
Introduction
The race to the digital enterprise almost always includes a discussion about documents, and workflow and content automation is one of the critical pathways to a fully digital enterprise. While there's been intense focus by enterprises on digital transaction management, and what we call a basic paper-to-digital conversion, the true productivity comes later when the process for creating and routing documents that are part of contracts and onboarding is semi- or fully-automated. WCA providers continue to innovate their platforms and in 2021 there was more investment in AI than any previous years.
Research Note Details
Topic: Workflow and Content Automation
Issue: Who are the vendors that are making a difference in workflow and content automation?
Research Note Number: 2022-11
Length: 30 Pages
File Size: 1 MB
File Type: Portable Document Format (PDF)
Language: English
Publisher: Aragon Research
Authors: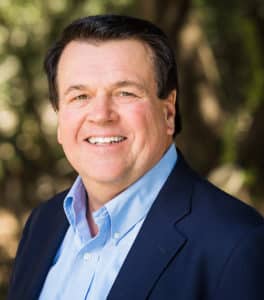 Jim Lundy, Lead Analyst and CEO
Access Free Research In Our Guest Network
The Aragon Research Globe™ for Digital Work Hubs, 2021
The Aragon Research Technology Arc™ for Artificial Intelligence, 2020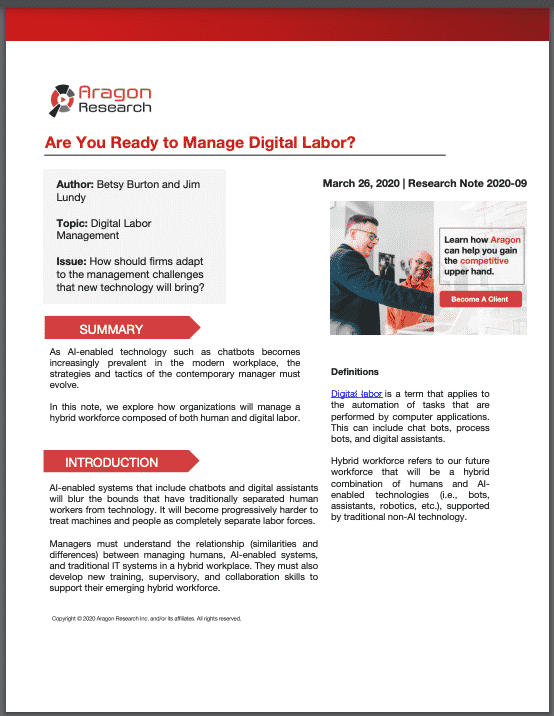 Are You Ready to Manage Digital Labor?