The Aragon Research Technology Arc™ for the Digital Workplace, 2020
Summary
Aragon Research introduces its 2020 Technology Arc for the Digital Workplace. This eighth edition features 48 technology profiles that are split between emerging, adopting, and mature arcs. The key focus for 2020 is on automation, collaboration, leveraging AI, and managing the proliferation of SaaS-based applications.
With remote work becoming a key ingredient for enterprises today, selecting the right technologies to enable work becomes even more important. Because of cloud innovation, there are more technologies to pick from than ever before. Part of the challenge with the new remote work initiative is narrowing the number of applications that will be used. This ninth edition of the Aragon Research Technology Arc for the
Digital Workplace will help you identify important technologies, choose which technologies to monitor, and evaluate and understand the potential benefits of each. Additionally, this report adds extra dimensions that will help you decide when, why, and how you should adopt these technologies.
Research Note Details
Topic: The Digital Workplace
Issues: What are the macrotrends impacting the evolution of work? 
Research Note Number: 2020-12
Length: 31 pages
File Size: 2 MB
File Type: Portable Document Format (PDF)
Language: English
Publisher: Aragon Research
Authors: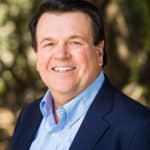 Jim Lundy, CEO