The Race to Multi-Cloud—Optimize Every Workload
Explores topics to consider when planning for a multi-cloud deployment
Summary
There is a wealth of options available to enterprises when deciding which cloud service provider to partner with. Three leading factors to consider when selecting one CSP over another are specific capabilities, costs, and data residency but are these still the right factors to consider when planning a multi-cloud deployment?
This Research Note provides background and guidance on what enterprises should consider when planning for a multi-cloud deployment and identifies the advantages and challenges of adopting a multi-cloud strategy in their cloud adoption journey.
Introduction
The public cloud was launched a short 15 years ago when an online book company called Amazon decided to create a side business to monetize excess capacity in its data centers. Amazon had built automated deployment tools to support its hyper-growth as an online retailer that allowed for self-deployment and management of infrastructure by its users. This concept proved extremely popular, and within a few short years, IBM, Google, and Microsoft followed suit with public cloud offerings of their own and the race was on.
In today's cloud-first environment, enterprises have a lot of good options to choose from when deciding which cloud service provider (CSP) to run their workloads. They can choose one of the big five providers (Amazon, Microsoft, Google, IBM, and Oracle) or select from a wealth of alternative providers in the public cloud space that are providing quality services for many organizations worldwide. 
When and why should an enterprise make the decision to deploy their workloads across multiple clouds? This Research Note explores topics for enterprise leaders to consider when planning for a multi-cloud deployment along with some of the advantages and challenges facing enterprises when they make the choice to move to multi-cloud. 
Research Note Details
Topic: Cloud Computing
Issue: When should an enterprise use multiple public cloud providers?
Research Note Number: 2022-07
Length: 9 pages
File Size:  1 MB
File Type: Portable Document Format (PDF)
Language: English
Publisher: Aragon Research
Authors: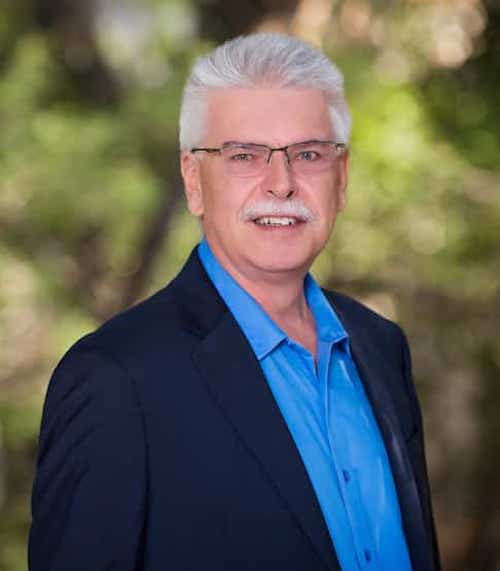 Craig Kennedy, Sr. Director of Research
Access Free Research In Our Guest Network
The Aragon Research Globe™ for Digital Work Hubs, 2021
The Aragon Research Technology Arc™ for Artificial Intelligence, 2020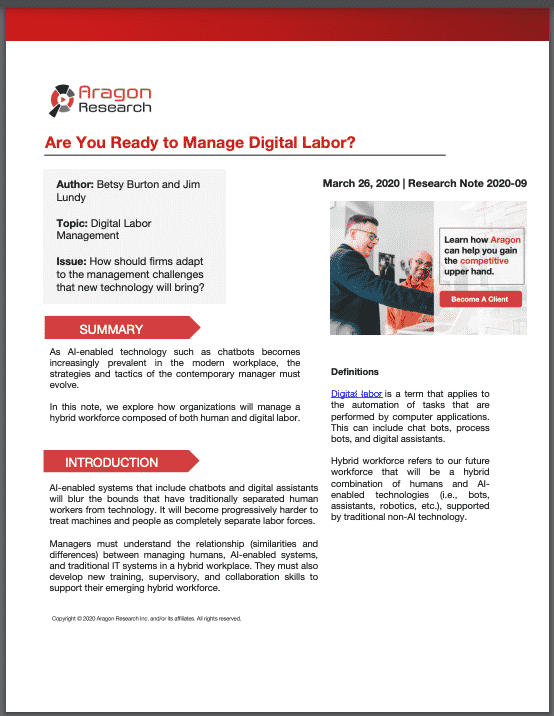 Are You Ready to Manage Digital Labor?