The Rise of Demo Automation: Digitizing the Last Mile of the Customer Acquisition Process
Learn about

the new category of demo automation platforms, or DAPs, and where the market is headed
Summary
There has been a lot of focus on sales enablement and streamlining the sales process. That said, an overlooked but critical area of sales is the demonstration of the product or service. Also referred to as "the demo" (not to be confused with the sales value prop presentation), Aragon is predicting the shift to an automated and intelligent approach that we call demo automation.
Introduction
One of the most critical areas in sales—almost always delivered by sales engineering—is the product demonstration, which is key to validating that the product or service meets the requirements of the buyer. One of the issues with product demonstrations is the sheer amount of time that it takes to prepare and deliver a great demonstration. Product demonstrations are one of the last areas of sales enablement that have not been automated. 
Sales organizations often lean heavily on sales engineers to give standard and customized demonstrations. However, given the era of SaaS applications and eCommerce, most enterprises don't have the ability to deliver the number of demonstrations that buyers need in the time frame that they desire. Moreover, buyers now want access to product demos earlier in the buying process. Add to that the growing number of stakeholders involved in the purchasing decision who also need a demo at some point along the sales journey, and the challenge of scaling the pre-sales function becomes insurmountable. The good news is that there is a better way to do this through automation. In this Research Note, Aragon introduces the category of demo automation platforms, or DAPs.
Research Note Details
Topic: Demo Automation Platforms (DAPs)
Issue: What is demo automation and how will the market evolve? 
Research Note Number: 2021-39
Length: 11 pages
File Size:  1 MB
File Type: Portable Document Format (PDF)
Language: English
Publisher: Aragon Research
Authors: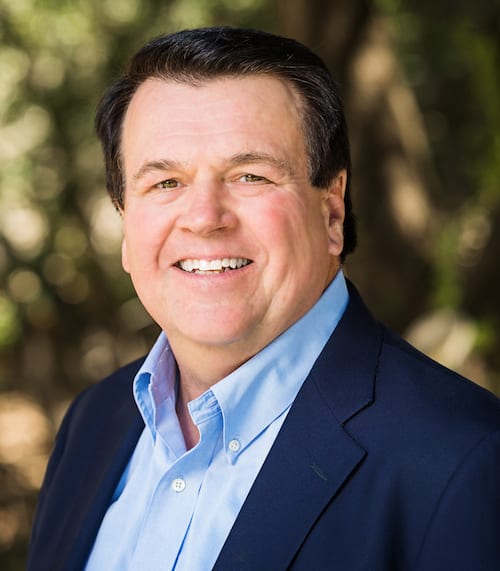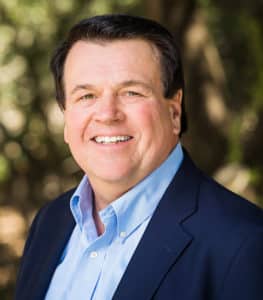 Jim Lundy, CEO and Lead Analyst
Access Free Research In Our Guest Network
The Aragon Research Globe™ for Digital Work Hubs, 2021
The Aragon Research Technology Arc™ for Artificial Intelligence, 2020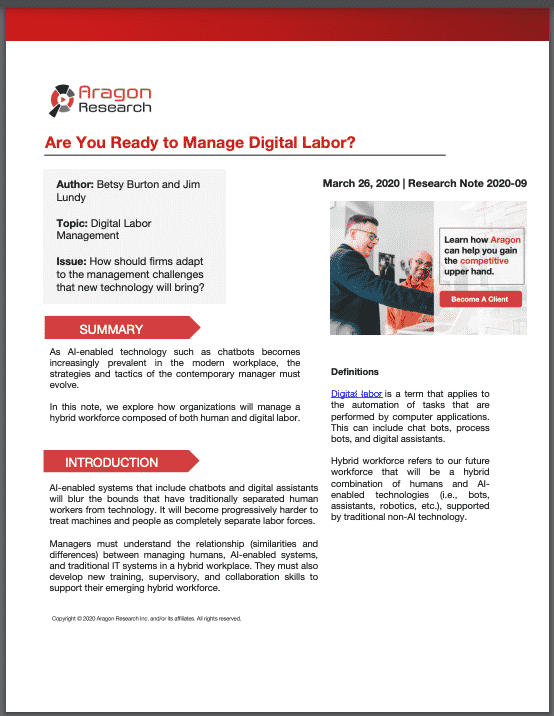 Are You Ready to Manage Digital Labor?