Worldwide Enterprise Security 2020-2026 Forecast
Examine how the enterprise security market will evolve.
Summary
The market for enterprise security expanded significantly in 2020 with the Americas making up over half of the market followed by EMEA and then APAC.
Introduction
Enterprise security has traditionally been viewed as a necessary cost center managed by IT to identify and react to cybersecurity threats affecting enterprises. In recent years this perception has evolved to where enterprise security is now recognized as an essential business enabler. Enterprise software security capabilities are being assessed during sales cycles which have led organizations to understand the value in taking a proactive approach to securing their enterprise and attaining security certifications as proof of their adherence to industry standard best practices.
Enterprise security software is increasingly leveraging artificial intelligence (AI) to identify potential cybersecurity threats. AI is very good at identifying patterns in large volumes of data as well as identifying unexpected changes in these patterns. There are a growing number of security software products running deep machine learning algorithms against data collected from network and system logs as well as inspecting the memory footprints of active running processes.
Enterprise security software is getting far more sophisticated than the simplistic signature matching tools of the recent past. This is crucial since bad actors are also becoming more sophisticated and leveraging AI in their attacks on enterprise systems. To combat this increasing sophistication by hackers, many of the current enterprise security software offerings are using advanced AI techniques to quickly identify and remediate threats.
Research Note Details
Topic: Enterprise Security
Issue: How will the enterprise security market evolve?
Research Note Number: 2021-F15
Length: 22 pages
File Size: 2.5 MB
File Type: Portable Document Format (PDF)
Language: English
Publisher: Aragon Research
Authors: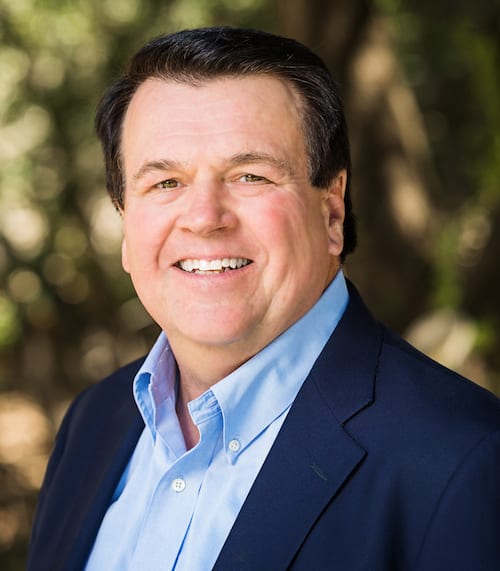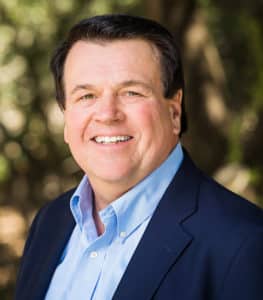 Jim Lundy, CEO and Lead Analyst
Craig Kennedy, Sr. Director of Research
Access Free Research In Our Guest Network
The Aragon Research Globe™ for Digital Work Hubs, 2021
The Aragon Research Technology Arc™ for Artificial Intelligence, 2020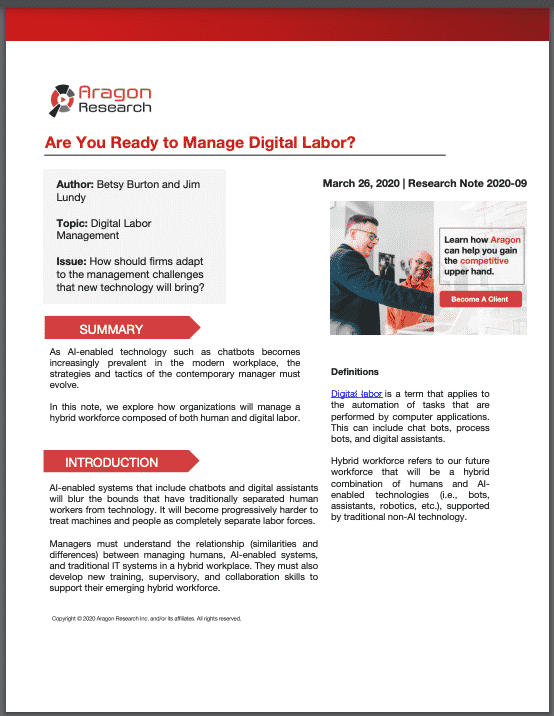 Are You Ready to Manage Digital Labor?