Worldwide Customer Relationship Management 2020-2026 Forecast
Examine how the customer relationship management market will evolve.
Summary
The market for CRM expanded in 2020 due to increased use cases and demand for SaaS-based CRM offerings. Enterprises needed to digitize their enterprise and customer facing applications such as CRM are the center piece of a customer centric strategy. While the heart of CRM has been sales and marketing, service has become a growth area, as has vertical market specialization that has led to a focus on customer experience. AI is now part of this market, which Aragon is calling intelligent CRM platforms. The capabilities of platforms are growing along with their demand.
Introduction
The CRM market is expanding as changing times reveal the necessity of fast, reliable, and dedicated solutions to working together in the enterprise. With COVID-19, the dependence on CRM got greater and the need to get more productivity from the CRM platform increased. We see a shift that is on the verge of becoming mainstream. AI-based CRM, which Aragon calls intelligent CRM, is here, but it is only available from a few providers. However, the success that some providers are starting to have is helping to contribute to the short-term growth of the market as existing customers are willing to pay more for intelligent CRM.
Research Note Details
Topic: Customer relationships management
Issue: How will the customer relationship management market evolve?
Research Note Number: 2021-F14
Length: 19 pages
File Size: 1. 5 MB
File Type: Portable Document Format (PDF)
Language: English
Publisher: Aragon Research
Authors: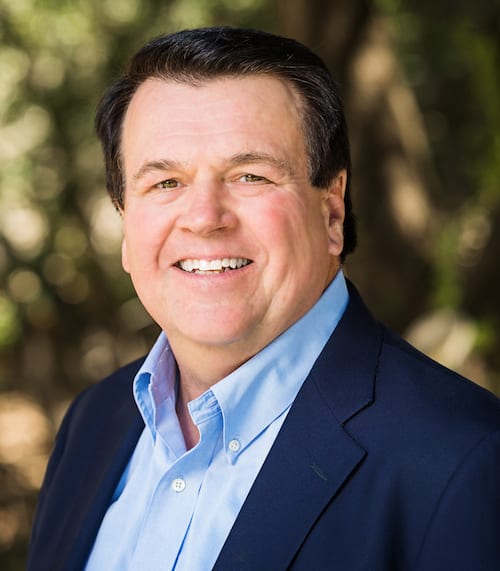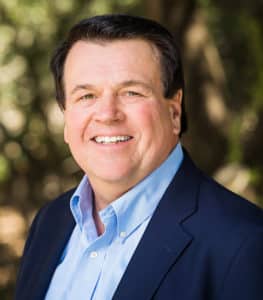 Jim Lundy, CEO and Lead Analyst
Access Free Research In Our Guest Network
The Aragon Research Globe™ for Digital Work Hubs, 2021
The Aragon Research Technology Arc™ for Artificial Intelligence, 2020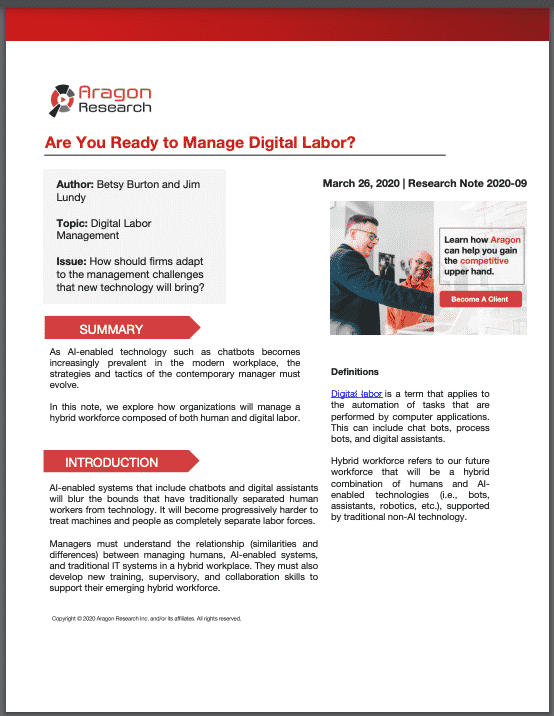 Are You Ready to Manage Digital Labor?