Economics, Competitiveness, Emerging Technologies, and Data and Content are Driving Business Transformation
Summary
There are several trends that are driving enterprises to initiate business transformation efforts. These trends cover four major areas: economics and competitiveness, emerging technologies, increased availability of data and content, and confusion.
Key Takeaways
Understand and identify the economic and competitive pressures that are impacting your company and industry.
Emerging technologies may be able to help and fuel organization support for business transformation, but do not deliver it independently.
Watch out for the market hype. If someone says you need to support "business transformation," figure out what they really mean.
Research Note Details
Topic: Business Transformation
Issue: What major trends that will impact business transformation in the next 2 years.
Research Note Number: 2023-04
Length: 7 pages
File Size: 0.7 MB
File Type: Portable Document Format (PDF)
Language: English
Publisher: Aragon Research
Author: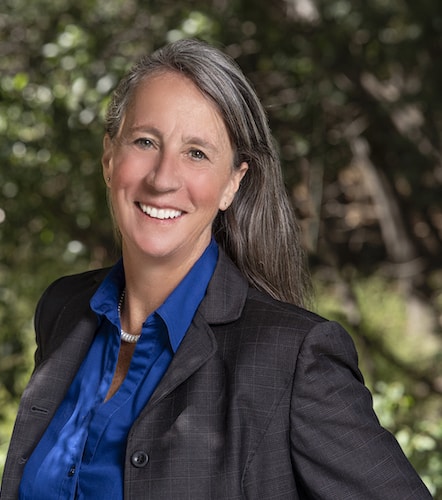 Betsy Burton, VP of Research
Access Free Research In Our Guest Network
The Aragon Research Globe™ for Digital Work Hubs, 2021
The Aragon Research Technology Arc™ for Artificial Intelligence, 2020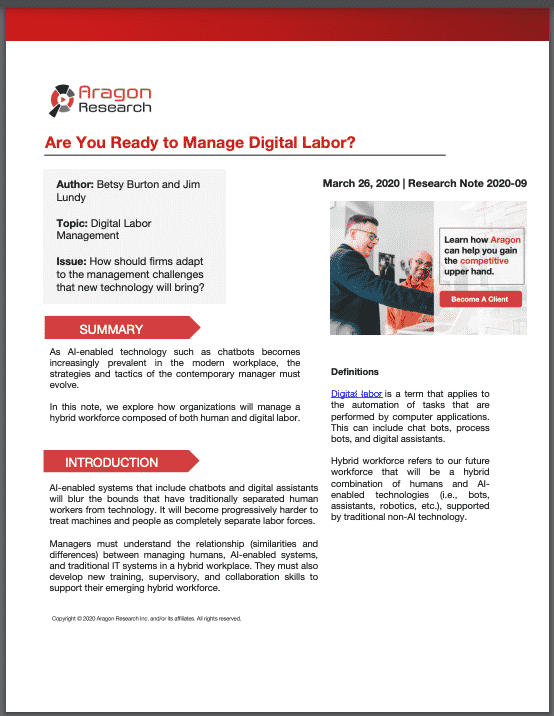 Are You Ready to Manage Digital Labor?