Security, AI, and Ecosystem Architecture Become Increasingly Critical 
Summary
There are a number of trends that are affecting how organizations support enterprise architecture. These trends cover four major areas: business transformation, security, ecosystem and cloud-based systems and AI-enabled technologies.
Introduction
Enterprise architecture (EA) has emerged as a critical discipline to help enterprises align their assets with their business strategy. The discipline of EA is focused on bridging the gap between strategy and execution by delivering business outcome-focused roadmaps, models, and frameworks that enable balanced and informed investment decisions.
Traditionally, EA is most often viewed as having four different viewpoints or lens: business, technology, information and solution architecture. The concept is that while EA leaders take a holistic view, there is often a role for individuals within an EA team to take a deeper dive into specific viewpoints and bring these viewpoints back into the overall EA effort.
Research Note Details
Topic: Enterprise Business Architecture
Issue: What major trends that will impact enterprise architecture over the next 5 years?
Research Note Number: 2023-XX
Length: 8 pages
File Size: 0.7 MB
File Type: Portable Document Format (PDF)
Language: English
Publisher: Aragon Research
Author: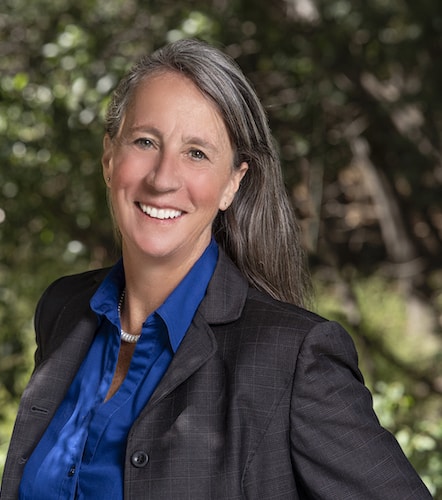 Betsy Burton, VP of Research
Access Free Research In Our Guest Network
The Aragon Research Globe™ for Digital Work Hubs, 2021
The Aragon Research Technology Arc™ for Artificial Intelligence, 2020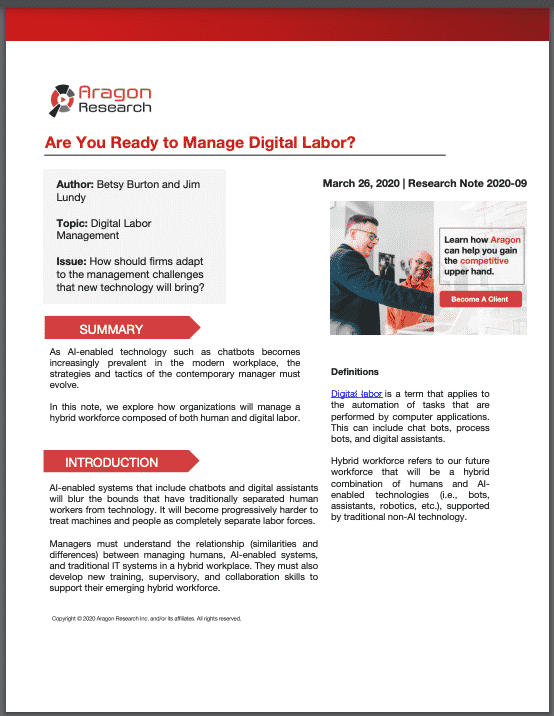 Are You Ready to Manage Digital Labor?