Leading Enterprise Business Architecture in 2022
Summary
In this Research Note, we highlight how leading organizations are using enterprise architecture (EA), including business architecture, to balance investment and cost-cutting decisions by answering five of the most common questions about EA today and going into the future.
Introduction
Enterprise architecture (EA) and business architecture have changed dramatically in response to the pervasiveness of technology across the business. Today's enterprise architecture has emerged as a dedicated discipline that is focused on proactively helping executives and leaders make balanced investment decisions.
Research Note Details
Topic: Business Architecture
Issue: What is the role of business architecture given the emergence of digital business?
Research Note Number: 2022-24
Length: 9 pages
File Size: 3 MB
File Type: Portable Document Format (PDF)
Language: English
Publisher: Aragon Research
Authors:
Betsy Burton, VP of Research and Aragon Fellow
Access Free Research In Our Guest Network
The Aragon Research Globe™ for Digital Work Hubs, 2021
The Aragon Research Technology Arc™ for Artificial Intelligence, 2020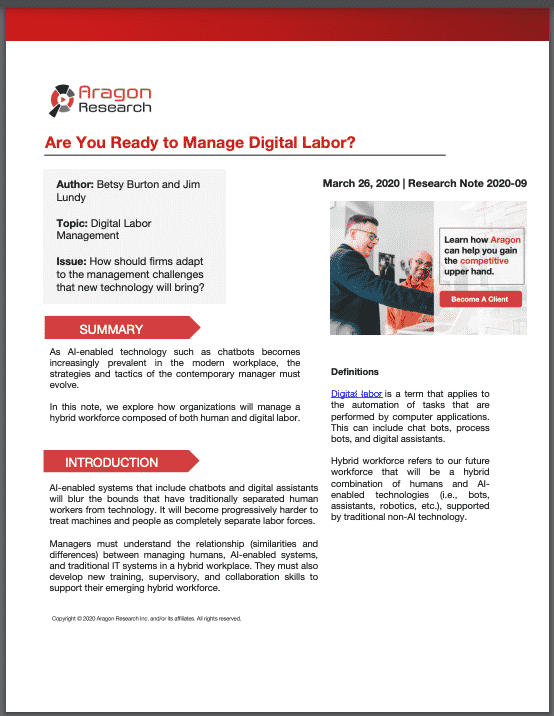 Are You Ready to Manage Digital Labor?