Security Planning for 2022—Use your Rear-View Mirror, Hindsight Is 20/20
Explore four lessons learned from 2021 and four key areas enterprises must focus on to improve their security posture in 2022
Summary
Cybersecurity incidents grew at an alarming rate throughout 2021 as all industries became targets of attack. Cybercriminals are exhibiting devious ingenuity and creativity with these attacks both from a technology and business standpoint.
Enterprises must up their game to combat these advanced threats and learn from the attacks of 2021 to help prepare for new attacks in 2022.
Introduction
2021 was a turbulent year when it came to cybersecurity. Cybersecurity attacks assaulted every industry from infrastructure attacks on oil pipelines, water processing plants, and electrical grids to sophisticated surveillance attacks against government agencies and non-government enterprises, to the seemingly never-ending stream of ransomware attacks on both public and private sectors. Attacks were made through a variety of innovative methods targeted at almost every foundational element of technology's architecture.
As we begin the new year, governments and enterprises alike are appreciating the importance of securing their organization to avoid becoming the next high-profile victim of a cybersecurity attack. In this Research Note, we explore four lessons learned from the security incidents of this last year as well as four key areas enterprises must focus on to improve their security posture in 2022.
Research Note Details
Topic: Enterprise Security
Issue: What have we learned from 2021 and what are the top security items to focus on in 2022?
Research Note Number: 2021-56
Length: 7 pages
File Size:  1 MB
File Type: Portable Document Format (PDF)
Language: English
Publisher: Aragon Research
Authors: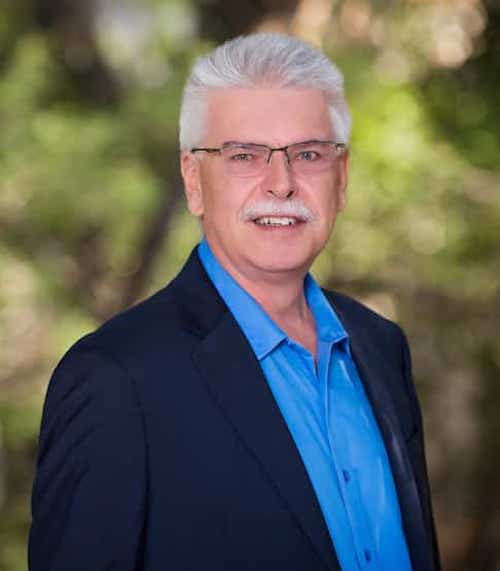 Craig Kennedy, Sr. Director of Research
Access Free Research In Our Guest Network
The Aragon Research Globe™ for Digital Work Hubs, 2021
The Aragon Research Technology Arc™ for Artificial Intelligence, 2020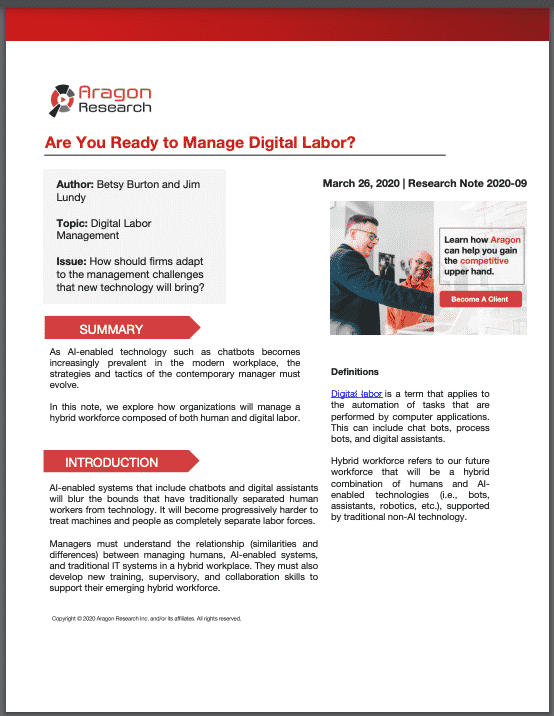 Are You Ready to Manage Digital Labor?