Ten Digital Labor Management Best Practices
Best Practices for Managing Your Digital Labor Workforce
Summary
AI-enabled digital labor will increasingly be a significant part of any organization's workforce. Organizations must support all their digital and human labor using cohesive and integrated practices.
This collection of best practices is focused on common HR practices that organizations should use to manage their hybrid workforce.
Introduction
Digital Labor refers to the AI-enabled computer applications that are used to perform goal-driven tasks that had previously or could be otherwise performed in part or in full by humans. While it promises to become a valuable tool to both augment and replace some human tasks, potential AI-enabled labor systems are clearly not all upside. 
We need to look no further than cases of AI-enabled systems learning to swear or learning inappropriate/illegal behavior. The opportunity and challenge are that, unlike traditional technologies, AI-enabled technology can learn good behavior as well as bad behavior from information sources and interactions (See Differentiating Characteristics of Digital Labor). It can also accomplish complex tasks and goals and cause damage and harm in pursuit of its task.
The reality is that digital labor is here today, and its adoption will be accelerated due to its ability to make humans more effective.
Research Note Details
Topic: Digital Business, Digital Labor
Issue: How will the emergence of digital labor change our workplace?
Research Note Number: 2023-29
Length: 8 pages
File Size: 0.5 MB
File Type: Portable Document Format (PDF)
Language: English
Publisher: Aragon Research
Author: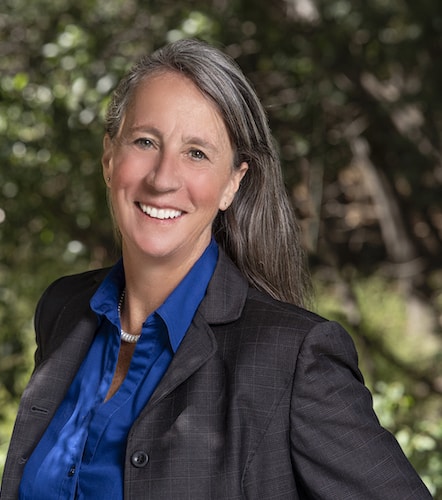 Betsy Burton, VP of Research
Access Free Research In Our Guest Network
The Aragon Research Globe™ for Digital Work Hubs, 2021
The Aragon Research Technology Arc™ for Artificial Intelligence, 2020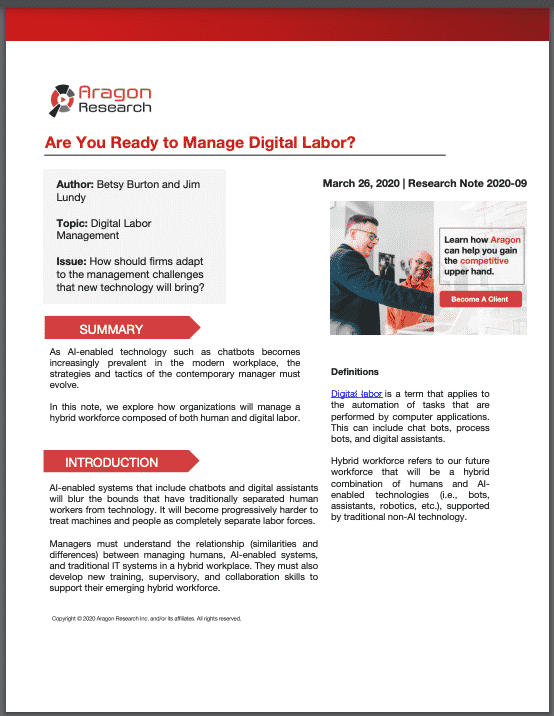 Are You Ready to Manage Digital Labor?