The Future of iPaaS Is Digital Business Transformation
Explore the evolution of the iPaaS market becoming focused on automation and business transformation
Introduction
More than ever,  companies are seeking to rethink and redefine their business goals, driven by market, economic, behavioral, and technology forces. Organizations are looking beyond just evolving or extending their business in favor of new digital revenue models and reimagining their operations in the new normal.
Supporting digital business is about defining, creating, and developing new business models that are specifically designed to enable organizations to proactively reach, serve, and support their customers and partners from their contextual perspective (i.e., their personal, physical, and virtual context). While digital business does involve becoming a more digitized business, digital business is primarily about the specific design of new business models to support the new demands and expectations of customers, partners, and suppliers.
This means organizations cannot just think of business as usual, nor can they just remediate, or optimize their business. Organizations must take this opportunity to think of their future-state business first and foremost. 
In this Research Note, we explore the evolution of the iPaaS market becoming focused on automation and business transformation, and introduce the concept of transformational iPaaS, which over time will establish a set of market requirements that goes much further than traditional iPaaS offerings have enabled. 
Research Note Details
Topic: Digital Business
Issue: How can platforms enable automation and business transformation?
Research Note Number: 2021-23
Length: 16 pages
File Size: 1 MB
File Type: Portable Document Format (PDF)
Language: English
Publisher: Aragon Research
Authors:
Betsy Burton, VP of Research and Aragon Fellow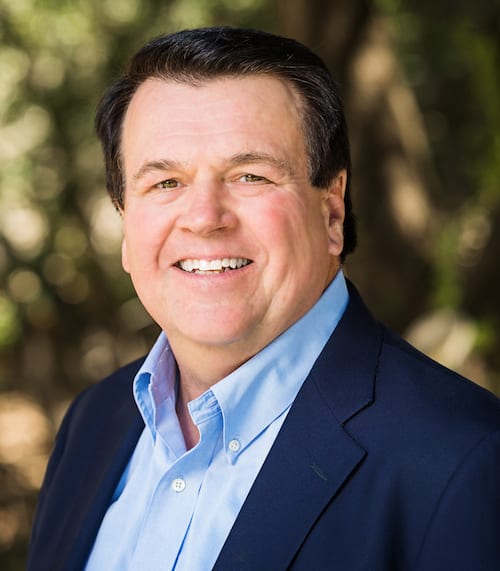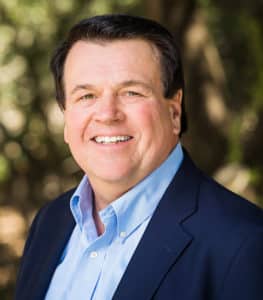 Jim Lundy, CEO and Lead Analyst
Access Free Research In Our Guest Network
The Aragon Research Globe™ for Digital Work Hubs, 2021
The Aragon Research Technology Arc™ for Artificial Intelligence, 2020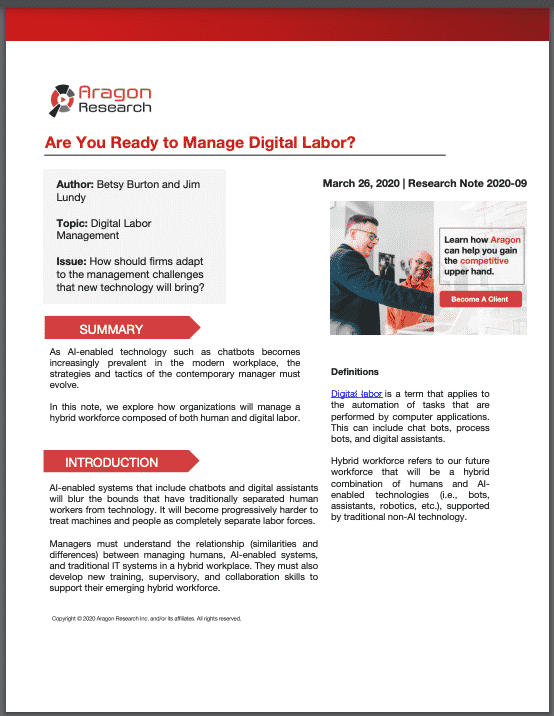 Are You Ready to Manage Digital Labor?