The Shift to Intelligent Video Platforms
Empowering Hybrid, Mobile, and Global Work in the New Normal
Summary
The market for video conferencing, collaboration, and communications is in flux due to emerging business demands and technology opportunities. While the race to offer the most feature-rich set of offerings is the traditional approach, Aragon is seeing the rise of a new market that is powered by AI. In this Research Note, we explore the business and technology trends that are fueling this market and identify the critical capabilities.
Introduction
Organizations are experiencing a dramatic confluence of demands from businesses and individuals to change the way they support and promote work into the future. In addition, the technologies that we use every day to support the workplace are maturing, evolving, transforming, and, in many cases, converging in response to these demands.
In this Research Note, we explore these trends in collaboration and the digital workplace and how they are leading to what Aragon calls intelligent video conferencing.
Research Note Details
Topic: Collaboration and Communications
Issue: What is intelligent video conferencing, and how will this market evolve?
Research Note Number: 2022-16
Length: 17 pages
File Size: 1.5 MB
File Type: Portable Document Format (PDF)
Language: English
Publisher: Aragon Research
Authors:
Jim Lundy, CEO and Lead Analyst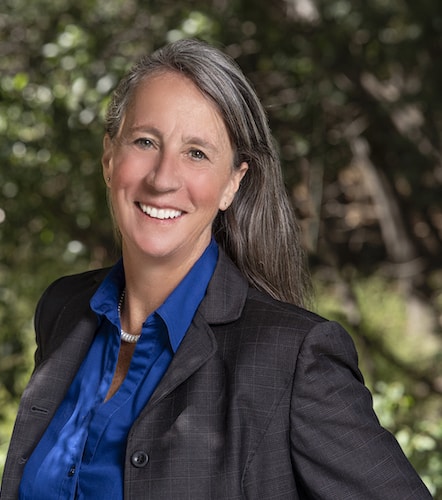 Betsy Burton, VP of Research and Aragon Fellow
Access Free Research In Our Guest Network
The Aragon Research Globe™ for Digital Work Hubs, 2021
The Aragon Research Technology Arc™ for Artificial Intelligence, 2020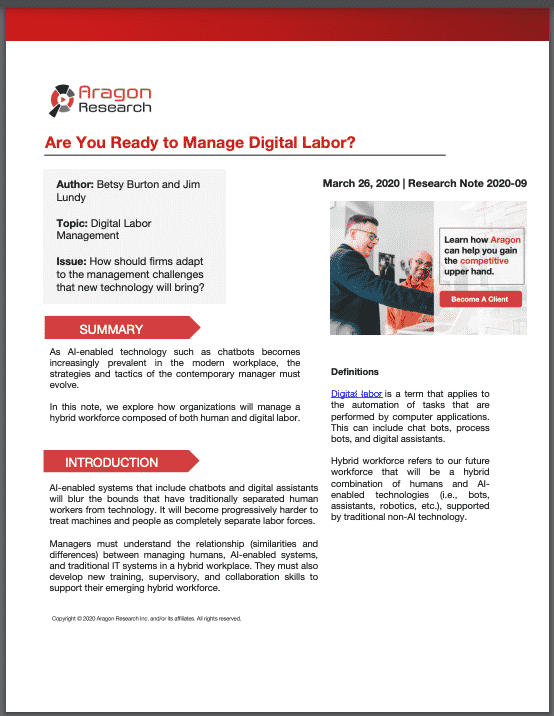 Are You Ready to Manage Digital Labor?