How Do We Include SaaS in EA Deliverables?
Learn four approaches to including SaaS solutions into enterprise architecture
Summary
One of the most damaging terms IT leaders can use is to talk about business use of SaaS is "rogue IT." Many business leaders know specific business solutions and find them very valuable. On the other hand, these solutions must be secure and managed. In this note, we detail four approaches to including SaaS solutions into enterprise architecture (EA) deliverables and identify what types of EA deliverables must be created to support the approach.
Introduction
A client recently asked me if and how they should include SaaS and cloud-based application/service offerings that people across their organization are using as part of their EA efforts and deliverables. What made their particular context interesting was that their primary focus was on tracking down and inventorying any use of SaaS/cloud-based applications, and then based on the inventory, work on a strategy for managing and reconciliation with their IT portfolio and internal architecture.
While this is an understandable effort, it is a bit like trying to close the barn door after the horses have already gotten out. The more interesting question is, what proactive approach toward architecting SaaS and cloud solutions does your business strategy and regulatory requirement require?  And how do we support this strategy with EA deliverables.
Research Note Details
Topic: Enterprise and Business Architecture
Issue: How should organizations include SaaS services, storage, applications and technologies in EA deliverables?
Research Note Number: 2021-34
Length: 7 pages
File Size:  1 MB
File Type: Portable Document Format (PDF)
Language: English
Publisher: Aragon Research
Authors: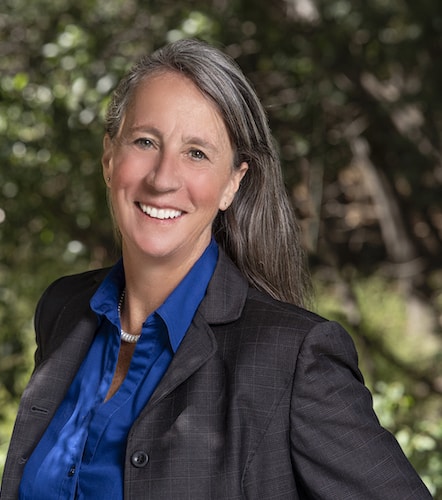 Betsy Burton, VP of Research and Aragon Fellow
Access Free Research In Our Guest Network
The Aragon Research Globe™ for Digital Work Hubs, 2021
The Aragon Research Technology Arc™ for Artificial Intelligence, 2020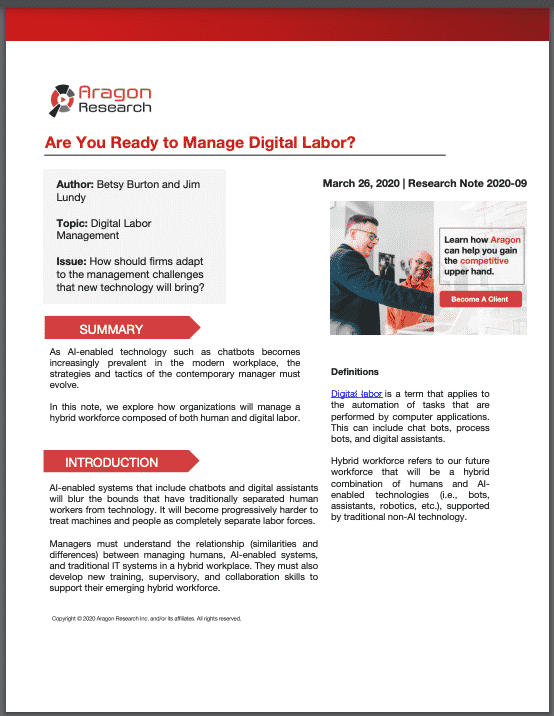 Are You Ready to Manage Digital Labor?