Universal Music Group Takes Anthropic AI to Court for Copyright Infringement
By Adam Pease
Universal Music Group Takes Anthropic AI to Court for Copyright Infringement
Universal Music Group just filed a formal legal complaint against generative AI language model provider Anthropic for copyright infringement related to its new music generation capabilities.
This blog discusses the news and its implications for the evolving AI market.
Anthropic and Universal Music Group
The complaint, filed in the state of Tennessee, alleges that Anthropic fails to implement guardrails against copyright infringement in its new Claude 2 'Roar' feature. The feature allows users to prompt the language model with lyrics or concepts and produce novel audio.
However, users have found that the model can sometimes create audio that is eerily similar to existing recorded artists. In its complaint, UMG argued that the generative model was, in effect, stealing licensed material.
Anthropic already does implement some preventative filters around copyrighted material, as many generative AI providers are scrambling to do the same.
However, UMG reports that these filters fail to cover a majority of causes, and, moreover, that their very presence demonstrates Anthropic's tacit acknowledgment that some of its model's generations may violate copyright. It is still too early to say how these claims will unfold in the courtroom.
Generative AI and the Music Industry
This case may end up representing a watershed moment for generative AI's legal status, depending on how it is resolved.
It reflects the increasing significance of copyright concerns for AI providers, and the growth of AI capabilities, which are now beginning to threaten established media industries like music, where licensed content and copyright material are foundational to the economics of the industry.
It remains to be seen whether the courts will side in favor of Anthropic or its opposition, but recent events in American law, such as one judge's declaration that AI-generated images cannot be copyrighted, suggest that system may end up leaning in UMG's favor.
A recent Hollywood Writers strike, in which AI replacement was invoked as a central concern, testifies also to the way that generative AI is increasingly appearing a threat to a wide variety of different industries.
Bottom Line
The new legal case unfolding between UMG and Anthropic will be an important barometer for evolving copyright standards in the generative AI market.
All businesses leaders interested in leveraging generative AI should be be closely monitoring these developments.
---
Join us virtually on Tuesday, December 5th at 10 AM PT | 1 PM ET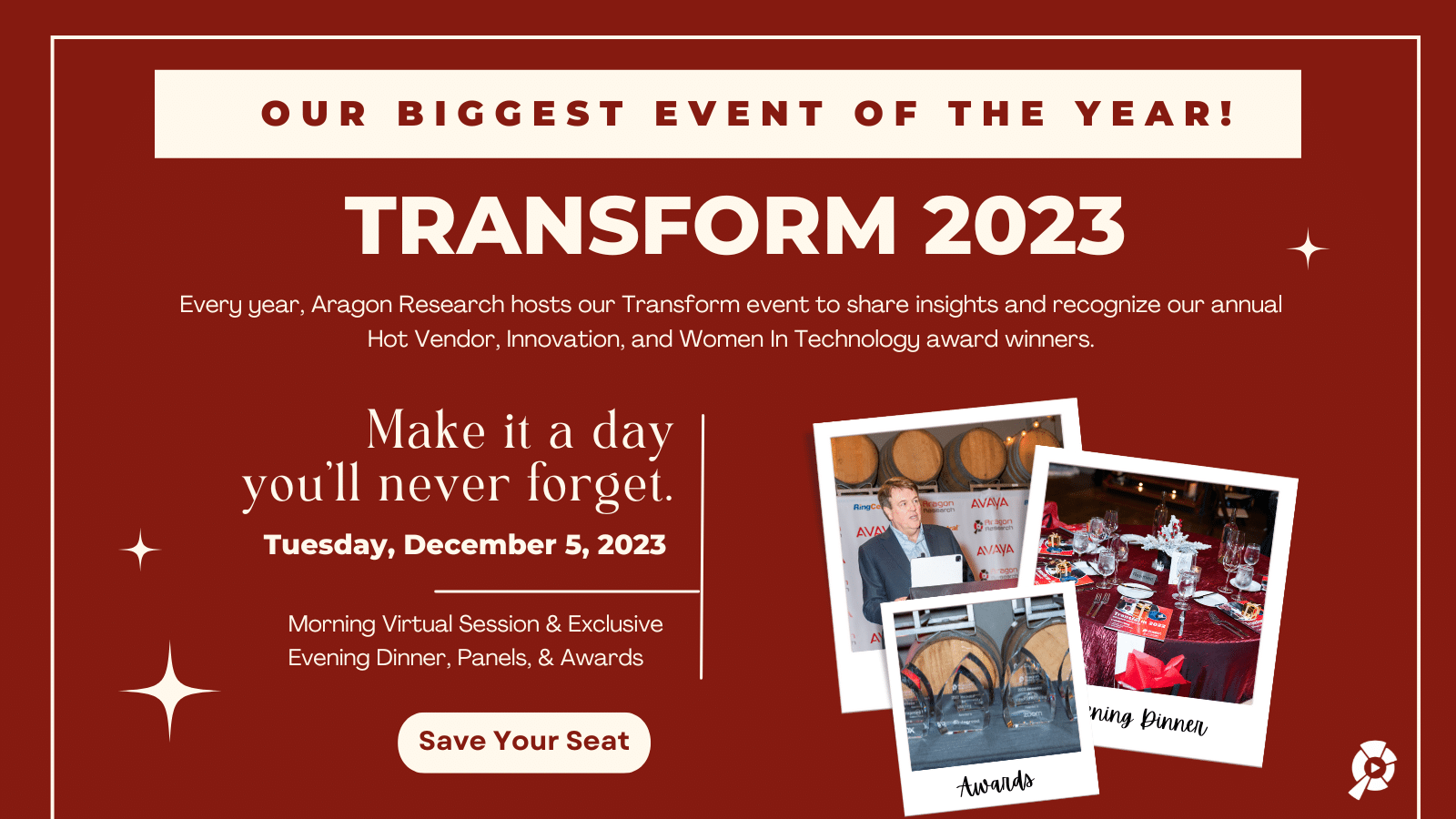 Our 13th Annual Event of the Year, Transform 2023 is Near!
Kick-off Transform 2023 with our expert analysts will share an insightful presentation–which will include 2024 market predictions!
We will then invite our executive guest panel to the virtual stage. Finally, our 2023 Hot Vendor award winners will be announced.
---
This blog is part of the Content AI blog series by Aragon Research's Analyst, Adam Pease.
Missed the previous installments? Catch up here: