OpenAI Extends ChatGPT Cut-Off Window
By Adam Pease
OpenAI Extends ChatGPT Cut-Off Window
Some users of the popular chat assistant application, ChatGPT, are reporting that the program's knowledge cutoff date has moved forward, meaning the AI model has more knowledge of recent events. This blog discusses the news and its implications for generative AI.
Large Language Model Cutoffs
One of the primary limitations of large language models (LLMs) is their knowledge cut-off. Because LLMs are not dynamically learning all the time, but rather go through phases of training, their ability to retain knowledge about what has happened in the world is limited by the duration and quality of their training periods.
ChatGPT's cutoff window has consistently lagged behind the pace of technology research, leaving the language model 1-2 years behind state-of the-art research.
However, OpenAI has been making continuous efforts to bring the model more up-to-date faster, which some users are now reporting extends up until April 2023.
Language Models Are Becoming More Real-Time
As the training process becomes more efficient and scalable, the cost of bringing LLMs up-to-date with current events and other important information will become cheaper and easier. Business leaders can look forward to a future where LLMs are more real-time.
In the case of ChatGPT, extending the context window into 2023 would give the model knowledge of its own API documentation releases, making it possible for it to build sophisticated applications for interacting with itself.
The lagging factor in LLM knowledge is one of the principal barriers to business adoption, so as market leaders like OpenAI continue to bring models closer to the cutting-edge, we can look forward to more emerging use cases for generative AI.
Nevertheless, updating models in time does not come without its challenges. Because the AI model is trained in successive periods, the addition of more current events knowledge may amount more to 'fine-tuning,' which could give the model limited knowledge of more recent information, but not at the same degree of depth and sophistication as the knowledge frozen in its initial training run.
Bottom Line
It's hard to say when language models will catch up to the current moment and truly become assistants with real-time knowledge, but it's clear that OpenAI is pushing the industry in that direction.
---
Join us virtually on Tuesday, December 5th at 10 AM PT | 1 PM ET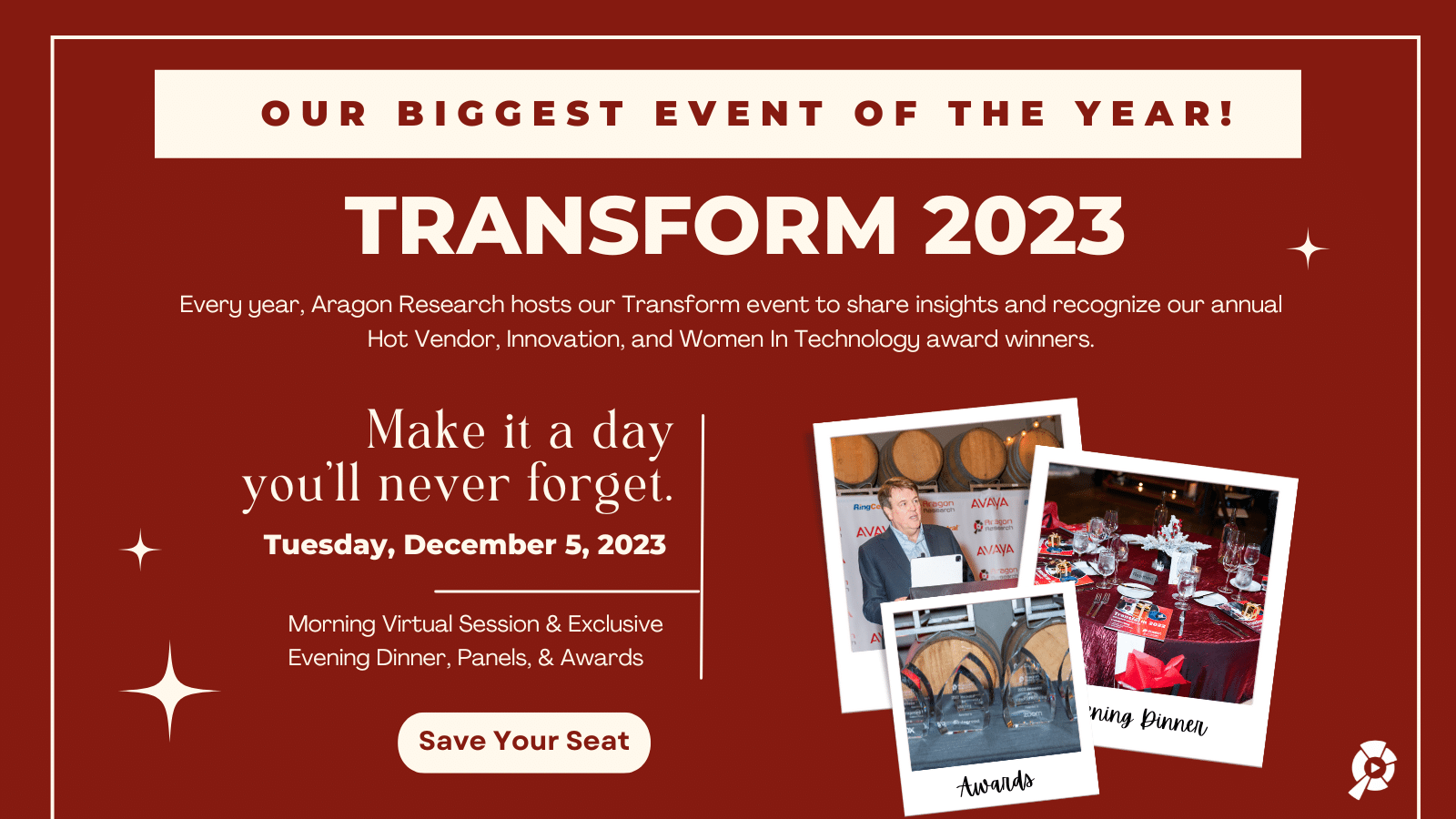 Our 13th Annual Event of the Year, Transform 2023 is Near!
Kick-off Transform 2023 with our expert analysts will share an insightful presentation–which will include 2024 market predictions!
We will then invite our executive guest panel to the virtual stage. Finally, our 2023 Hot Vendor award winners will be announced.
---
This blog is part of the Content AI blog series by Aragon Research's Analyst, Adam Pease.
Missed the previous installments? Catch up here: